Italian gothic metal icons Lacuna Coil will be releasing their new album Black Anima this morning October 11th via Century Media Records
Lacuna Coil Record Reviewed by Vince Andreasen.
Italian metal heavyweights Lacuna Coil have been together for well over 20 years and will release their 9th studio album Black Anima on Oct 11th. It is perhaps their greatest record to date, and certainly the heaviest. Lacuna Coil's music has always been driven by contrasting vocals from Andrea Ferro and Cristina Scabbia. Andrea provides the darker grit and Cristina provides an ethereal touch to the melodies and choruses, and Black Anima is the best they have ever sounded.
The record opens with Anima Nero, a techno-goth prologue, which sets the tone for the record before they launch full force into Swords of Anger. Swords of Anger hits hard, strong guttural vocals and roars over superbly synchronized syncopated rhythms.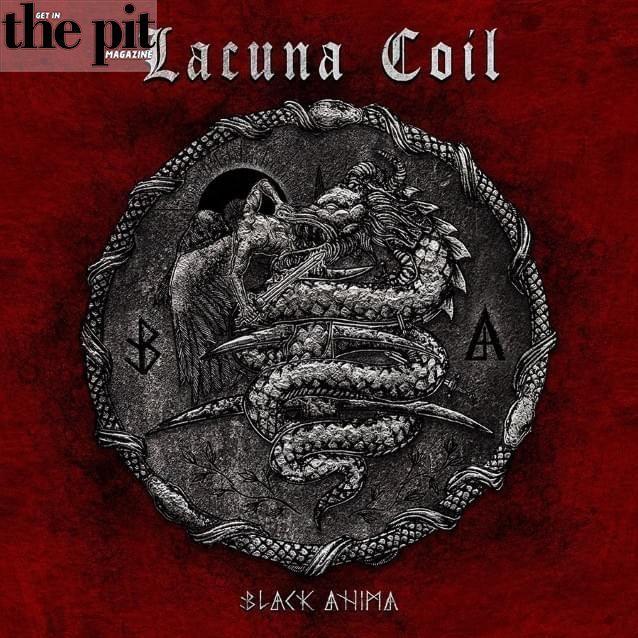 Cristina's vocals really shine on tracks Reckless and Under the Surface. Rather than simply providing operatic hooks in the choruses, she drives the vocal lines throughout the verses in perfect unison with the music, especially on Under the Surface, my favorite track on the record.
Veneficium and The End Is All I Can See have that vintage Lacuna Coil sound reminiscent of tracks from 2002's Comalies. Apocalypse is similar is structure, but more darker with a Gothic edge and one of the best choruses on the record.
Metelcore elements return on tracks Layers of Time and Now or Never. Most bands mellow out as their careers progress, but Lacuna Coil keeps getting heavier and venturing into bolder territories. Swords of Anger, Layers of Time, and Now or Never are borderline brutal at times. Layers of Time is the leadoff single for the record.
Black Anima expands on the harder edge introduced in 2016's Delirium and takes the band to a whole new level. It is a fantastic record from start to finish. The musicianship and production quality is outstanding, and it is impressive how well Lacuna Coil can blend such heavy riffs and grit with melodic and captivating choruses. It is a trademark of the band and certainly keeps them in a category of their own.
2019 has been a tremendous year for new music. New records from Slipknot, Tool and Korn have refueled the fires for these metal heavyweights, and Black Anima allows Lacuna Coil to stand proudly along side them. It is outstanding musically, lyrically, and vocally. I can't imagine the band getting any better, but Lacuna Coil has always been a band that surprises me.
Highly recommended!!
Pitcast 11 – Crisitna Scabbia – Lacuna Coil by The Pit Magazine
Follow The Pit on Facebook, Twitter & Instagram!
Subscribe to The Pit Newsletter today!
Follow The Pit's Playlist of Awesomeness on Spotify!
Support this and other fine local & touring artists, dig and buy their music, and get some merch!