BLACK SMOKE TRIGGER Defy Death For Brand New Single "THE WAY DOWN"
New Zealand rock juggernauts Black Smoke Trigger have unleashed their hard-hitting new single "The Way Down" today. The accompanying death-defying music video sees Black Smoke Trigger go to extreme lengths in pursuit of rock n roll glory. Filmed atop The Auckland Sky Tower, the tallest building in the Southern Hemisphere, the video features the band performing on the rooftop 630ft up and guitarist, Charlie Wallace, jumping off the building whilst shredding a guitar solo. Stream the new track HERE and watch the adrenaline fueled, heart stopping music video below!
Speaking on the filming of their death defying video, Wallace shares: 
"Standing on the outside edge of the tower, 630ft up, at night time with a helicopter whirling around us filming was surreal. I've always liked the idea of making a music video for a song, a literal definition of the title. Like when we filmed a music video underwater for our track 'Caught In The Undertow'. So for 'The Way Down' I closed my eyes and thought… What's the highest place we could perform this song, then jump off to have a literal definition of 'The Way Down'?
The idea came to me pretty quickly, the Auckland Sky Tower here in New Zealand is the tallest free standing structure in the southern hemisphere. Telling the band about the idea, no one else was too keen to jump off, so I drew the short straw with that one. It took a bit of convincing to let me play the guitar solo while falling 630ft from the outside edge of the building, and some custom metal clamps that attached to a harness so the guitar didn't fall away from me. It was quite the experience jumping off such a tall building while playing a guitar solo, and to get the coverage we needed for the video, as soon as I jumped once, I had to run to the elevator and jump off again straight away."
ABOUT BLACK SMOKE TRIGGER 
Black Smoke Trigger are led by Wallace (creator of the hugely successful Guitar Mastery Method) whose insane talent provides everything from delicate melodic motifs to face-melting shred solos and stadium-conquering riffs. They are fronted by incendiary vocalist Baldrick, whose impressive vocal abilities provide that indefinable, timeless rock n roll soul to the Black Smoke Trigger sound. Bassist Dan Fulton, and drummer Josh Te Maro round out the line-up, joining forces to create a powerhouse rhythmic backbone and one of the most bombastic and inventive rhythm sections of recent years.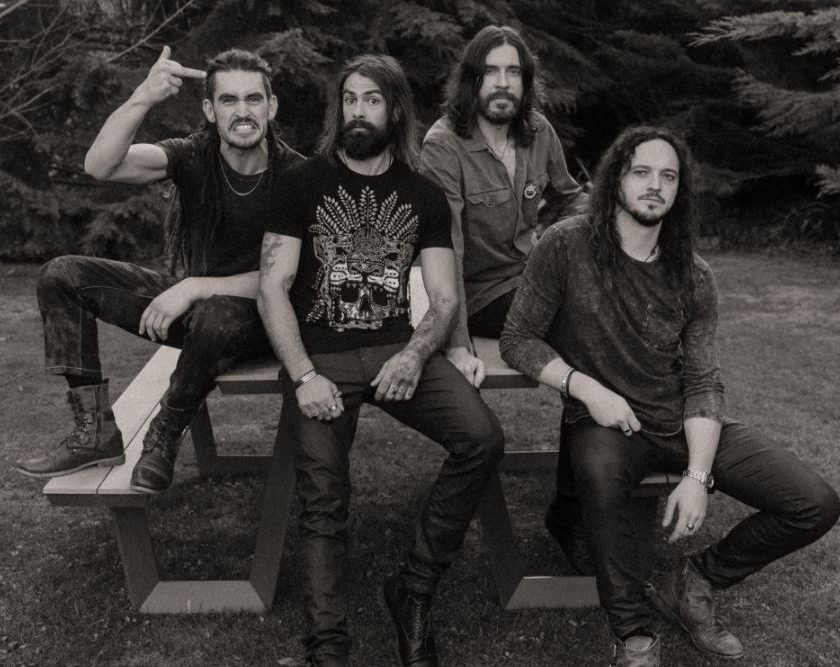 Follow The Pit Magazine on Facebook, Twitter, Instagram, and Spotify!
Subscribe to The Pit Newsletter today!
Support this and other fine local & touring artists, dig and buy their music, and get some merch!