Warrant at Stir Concert Cove in Council Bluffs, Iowa on July 1st, 2022.
Photos and Review by The Pit Magazine photographer, Bob DeHart Photography
I've had the pleasure of seeing and shooting Warrant 3 times over the past year. Each time I have grown to appreciate them a little more each time. Each time they have given a great show and brought a lot of energy to the stage. Robert Mason, who is an incredible vocalist by the way, has a difficult job of replacing the late Jani Lane. Not only does he do a fantastic job, he does so with confidence and a strong presence that says unapologetically that he belongs right where he is as the front man of Warrant.

The show consists mostly of hits from the two Warrant albums, Dirty Rotten Filthy Stinking Rich and Cherry Pie. Robert let the crowd know that it was also the 30th anniversary of the release of the Dog Eat Dog album, and they played a few cuts from that album, also thrown in was the title track of the 2017 release Louder, Harder, Faster.
The current touring line-up for Warrant is:
Robert Mason- Vocals
Robbie Crane – Bass
Erik Turner- Rhythm Guitar
Joey Allen- Lead Guitar
Steven Sweet- Drums
Set List-
Sure Feels Good to Me
Down Boys
Big Talk
32 Pennies
Sometimes She Cries
All My Bridges Are Burning
Bonfire
Blind Faith
D.R.F.S.R.
I Saw Red
Heaven
Train, Train
Louder Harder Faster
We Will Rock You
Uncle Tom's Cabin
Cherry Pie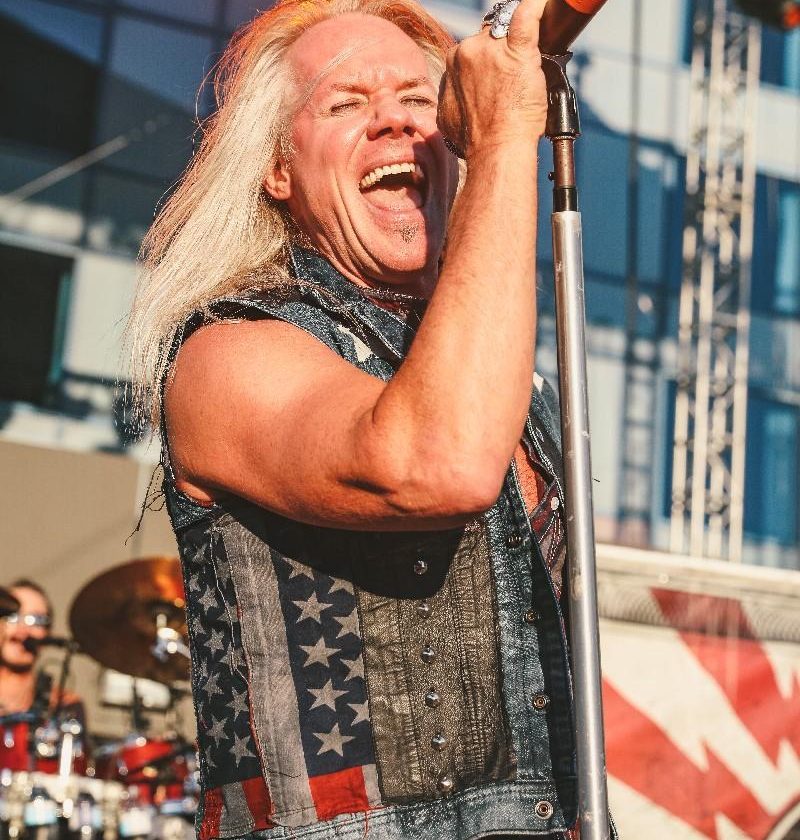 Photos by The Pit Magazine photographer, Bob DeHart Photography in York, Nebraska. ©2022.
Follow The Pit Magazine on Facebook, Twitter, Instagram and Spotify!
Subscribe to The Pit Newsletter today!
Support this and other fine local & touring artists, dig and buy their music, and get some merch!