Shinedown at Pinnacle Bank Arena in Lincoln, Nebraska on April 25th, 2023.
Photos and Review by The Pit Magazine Contributor, Bob DeHart Photography
Shinedown are becoming true road warrior…having been on the road, with a few breaks, since the Planet Zero album dropped on July 1st of last year. The current tour called the Revolution Live Tour, is definitely phenomenon of sight and sound to behold.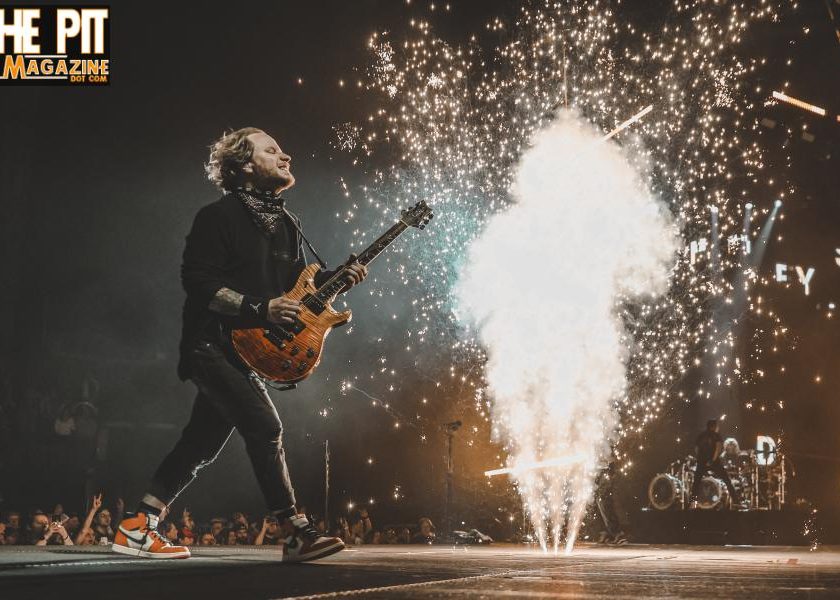 The stage for Shinedown is not your traditional stage, it is one where it comes all the way out into the crowd so the whole band in literally out in the arena the whole time. There is a piano that drops from the ceiling for a few numbers, and quite a bit of pyro to keep you on your toes. I am a bit biased as Shinedown is one of my favorites, but this is one of the top touring acts that you can see. They bring you a little bit of everything hitting your hard rock anthems like The Sound of Madness to slowing it down with a more recent hit, Daylight.
One of the reasons they are one of my favorites, is that Brent Smith always takes the time to talk with the crowd about being positive, being inclusive, and making sure we are taking care of each other. It brings it to, we all are human, we all make mistakes, and all of us are worth fighting for.
Shinedown is one of those bands who have been around long enough that putting together a set list is probably getting difficult. So many hits to pick from and only so much time to play. I thought they did a great job of mixing in old and new. Starting off with Diamond Eyes, mixing in songs like 45, that go all the way back to the beginning. They played songs from almost every album and had a surprise cover of Don't Look Back in Anger played by Zach Myers and Eric Bass. That song is also covered by Brent Smith's and Zach Myers side project, Smith and Myers.
Overall, an amazing show. These guys tour constantly and love what they do. I hope to catch them again soon, and you should too!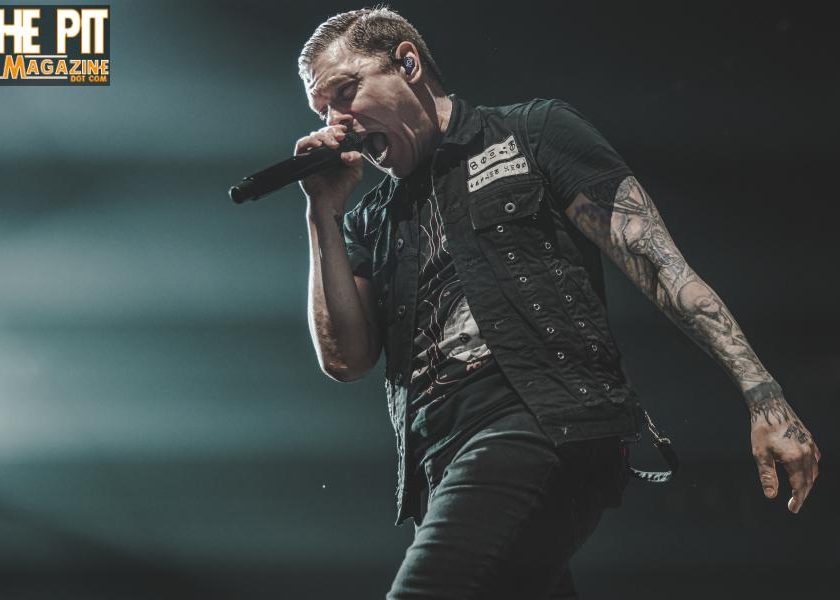 Photos by The Pit Magazine photographer, Bob DeHart Photography in York, Nebraska. ©2023.
Follow The Pit Magazine on Facebook, Twitter, Instagram and Spotify!
Subscribe to The Pit Newsletter today!
Support this and other fine local & touring artists, dig and buy their music, and get some merch!