Three Days Grace at Pinnacle Bank Arena in Lincoln, Nebraska on April 25th, 2023.
Photos and Review by The Pit Magazine Contributor, Bob DeHart Photography
Explosions!! It has been awhile since I've seen Three Days Grace, and to be honest, I had forgot how hard they play live. I have listened to many of their releases and know they are definitely a guitar driven band. As a matter of fact it seems their releases are getting heavier as they go. But for me, hearing a band live is the true test of who they are. And hearing Three Days Grace live, there is no doubt that they are a heavy metal band.
Judging by the crowd that showed up early to see Three Days Grace, they have a great following in Nebraska. Much of the arena was filled by the time they took the stage, which is doing pretty good these days. Although, it's not like they are new band. Their first release being released in 2003. There have been some line-up changes over the years, lead singer Matt Walst has been at the helm since 2013. He has a great voice that fits perfectly in the Three Days Grace sound.
Three Days Grace covered a lot of new tracks but also dug deep into the history of the band and played hits like I Hate Everything About You and Break, which is a personal favorite of mine. There were no ballads played on this night, all balls to the wall rockers that kept the crowd going for the full set. There is something to be said about these bands that have made it as long as these guys have, weathering line-up changes and especially a lead singer. Which can be a death blow for many bands. But these the guys just keep getting better and keep moving up. I highly recommend you checking them out if you get the chance. They are worth the time and effort to see.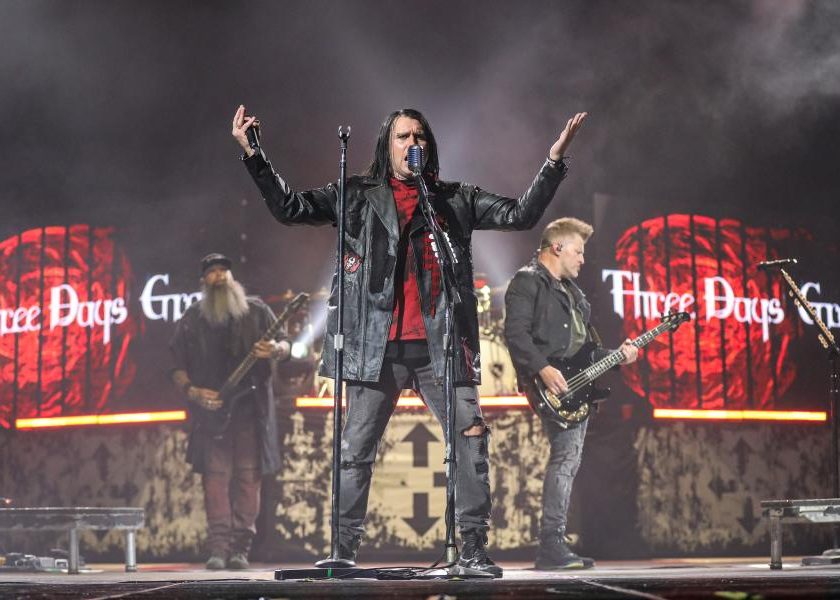 Photos by The Pit Magazine photographer, Bob DeHart Photography in York, Nebraska. ©2023.
Follow The Pit Magazine on Facebook, Twitter, Instagram and Spotify!
Subscribe to The Pit Newsletter today!
Support this and other fine local & touring artists, dig and buy their music, and get some merch!