Above Snakes at Barnato Lounge in Omaha, Nebraska on April 29th, 2023.
Photos and Review by The Pit Magazine Contributor, Winsel Photography
My first time with Above Snakes and covering them at a new place (to me) the Barnato Lounge in West Omaha. Let me start of by saying the venue is not too new in Omaha, but it is new to me. Kind of a cool joint to have a music venue that can hold a couple of hundred (at most) in the main lounge area. They do have a dedicated merch area with a full kitchen and a pool table (bonus for that). The most notable point of interest about Barnato Lounge is the Bentley car dealership that is attached to it. Probably the closest my poor ass will ever get to a car of that quality.
But, I wasn't there for luxury sedans, I was there for Above Snakes. They are a four piece nu-metal band from Boston. They were strong and brought nu-metal to a venue that I totally wasn't expecting to hear it. I liked them. All of their songs were pretty fire and hard as f**k. The band is led by the energetic vocalist, Johnny, who managed to move around on the stage with extremely limited space to do so. He was interactive with the crowd, getting them as involved in the set as he could.
Dax is a little badass on guitar, laying down some pretty radical riffage. Tom swung the bass and Bam Bam kept the pace on drums. The guys of Above Snakes are super approachable and it was a great pleasure to meet them all and chat them up a bit. Seems that Johnny and I share a fondness for fast cars and fast music!! I hope that they come back to Omaha sometime and everyone should check them out when they come to your town!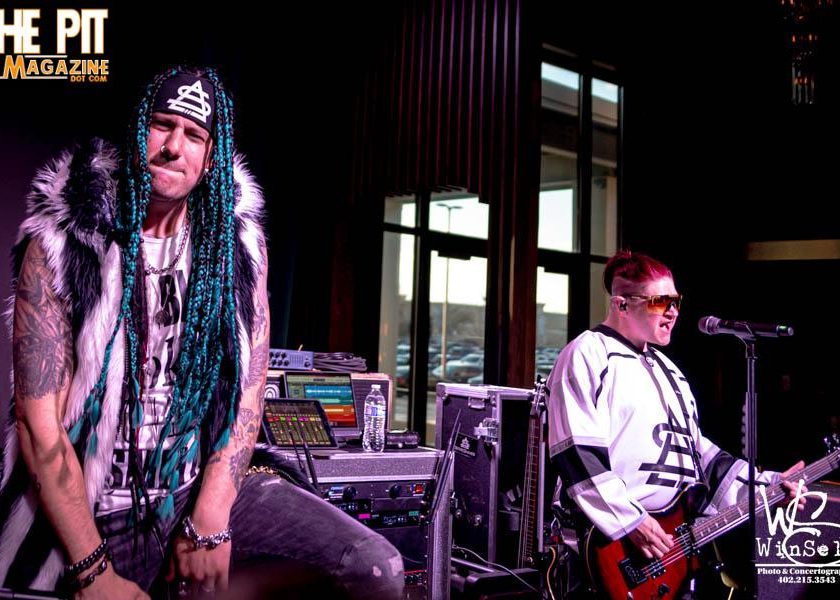 Photos by The Pit Magazine photographer, Winsel Photography in Omaha, Nebraska. ©2023.
Follow The Pit Magazine on Facebook, Twitter, Instagram and Spotify!
Subscribe to The Pit Newsletter today!
Support this and other fine local & touring artists, dig and buy their music, and get some merch!