Lamb of God Returns, After a Long FiveYears With Their 8th, "Self-Titled", Studio Record.
Review by "Sloppy" Joe Lyons – The Pitmaster
Lamb of God had put off the release of the record due to the COVID. This record will set the standard for metal in 2020. The self-titled record is hard and heavy AF and it was well worth the wait since the release of "VII: Sturm und Drang". The fact that the band's eighth studio effort would warrant 'self-titled' status is a testament to the band's pride and satisfaction with these songs and this period in their creativity.
In addition to the release of the album, LAMB OF GOD premiered a video for Lamb Of God's fourth single, "Gears," and lyric videos for five other album tracks.
Vocalist Randy Blythe conveys passion and lyrics that do not hold back from current event topics. Blythe's vocals are brutal from beginning to end of
"Lamb of God". Midway into the record guest vocalist, Jamie Jasta of Hatebreed and Chuck Billy of Testament add fuel to the fire with "Poison Dream" and "Routes" respectively.
"Putting only our name on it is a statement: This is Lamb of God. Here and now.", Randall Blythe.
Mark Morton and Willie Adler lay down some super heavy-ass guitar riffs and bass man John Campbell makes the record even heavier. Art Cruz (Winds of Plague) has taken over the throne duties for Lamb of God like he stole it.
This Lamb of God record is a great heavy metal specimen. It is so heavy that I got a hernia listening to it. When I got the pre-release for this review, I could not stop from repeating it.  I bought a digital copy for driving in the car and a physical copy for driving in the office.
So, you ask, will there be a tour. Yes, of course there is. You can see them stop in these Great Plains and Midwest locations:
Oct 14 – JQH Arena – St. Louis, MO
Oct 16 – Sprint Center – Kansas City, MO
Nov 2 – Baxter Arena – Omaha, NE
Nov 3 – Denny Sanford Center – Sioux Falls, SD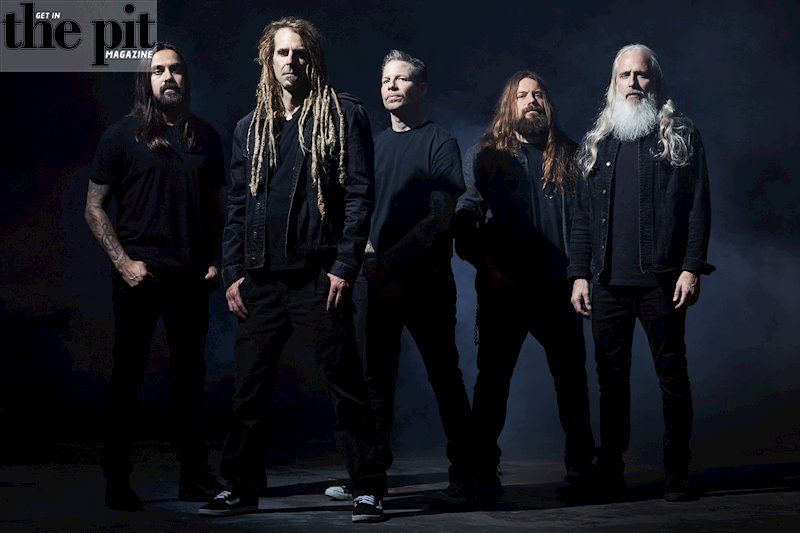 Lamb of GodLAMB OF GOD is:
Randall Blythe – Vocals
Mark Morton – Guitar
Willie Adler – Guitar
John Campbell – Bass
Art Cruz – Drums
LAMB OF GOD online:
http://instagram.com/lambofgod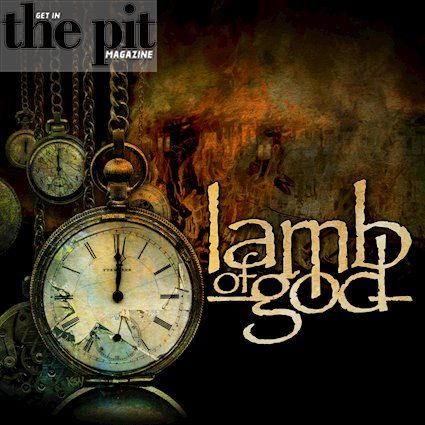 Follow The Pit on Facebook, Twitter & Instagram!
Subscribe to The Pit Newsletter today!           
Follow The Pit's Playlist of Awesomeness on Spotify!
Support this and other fine local & touring artists, dig and buy their music, and get some merch!