Motionless in White at Uptown Theatre in Kansas City, Missouri on September 23rd, 2023.
Photos and Review by The Pit Magazine Contributor Kayla Hayden Photos
On September 23rd, Knocked Loose and Motionless in White came to Uptown Theatre in KCMO on their 2023 tour cleverly titled, "Touring the End of the World." This follows the band's recent re-release deluxe edition of their 2022 album, "Scoring the End of the World."
The headliner Motionless in White, kicked things off with some tour behind the scenes videos, which gave us a peek behind the curtain to all the hard work that went into the night's show. We got to see each member give a little insight into their daily lives and introduce us as a crowd to all the unseen faces of the tour.
They followed up with a fun countdown that led into "Meltdown." Frontman Chris Motionless also let us know early into the night that he wasn't feeling the greatest and asked the crowd to bear with him. As a first-time attendee of a MIW concert, I wouldn't have been able to tell if he hadn't said so! He was awesome for the rest of the show, and you could definitely see all of the hard work shown to us in the beginning.
Knocked Loose came on to fire up the crowd of this packed show with their contagious energy and on-stage presence. Their setlist included stellar performances of songs like "Deep in the Willow," "God Knows," and "Counting Worms."
This was a great show to go and made a great start to the fall season!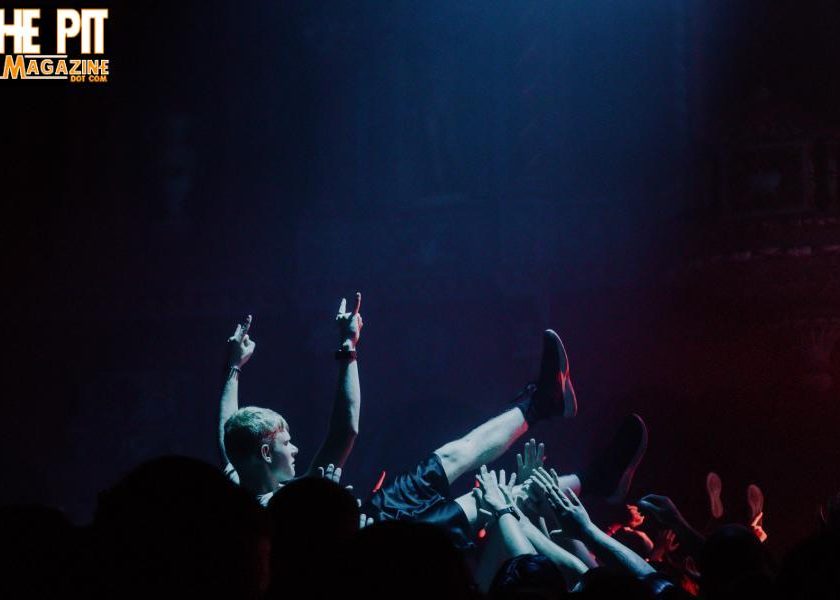 Photos by The Pit Magazine photographer Kayla Hayden Photos in Kansas City, MO. ©2023.
Follow The Pit Magazine on Facebook, Twitter, Instagram, and Spotify!
Subscribe to The Pit Newsletter today!
Support this and other fine local & touring artists, dig and buy their music, and get some merch!