Bullet For My Valentine at Agora Theatre in Cleveland, Ohio on October 18th, 2023.
Photos and Review by The Pit Magazine Contributor David Desin Photography
As the cool autumn air swept through the streets of Cleveland, Ohio, there was an undeniable buzz of excitement surrounding The Agora Theatre on the night of October 18th, 2023. This electrifying atmosphere was thanks to the highly anticipated "Revolution's Roar" tour featuring none other than the iconic Bullet For My Valentine, a band known for their thrilling performances and fiery stage presence.
The band, consisting of lead vocalist and rhythm guitarist Matt Tuck, lead guitarist Michael Paget, bassist Jamie Mathias, and drummer Jason Bowld, burst onto the stage with a fierce energy that was nothing short of explosive. They opened their set with "Knives," a track from their album Bullet for My Valentine 2021, setting the tone for an unforgettable night.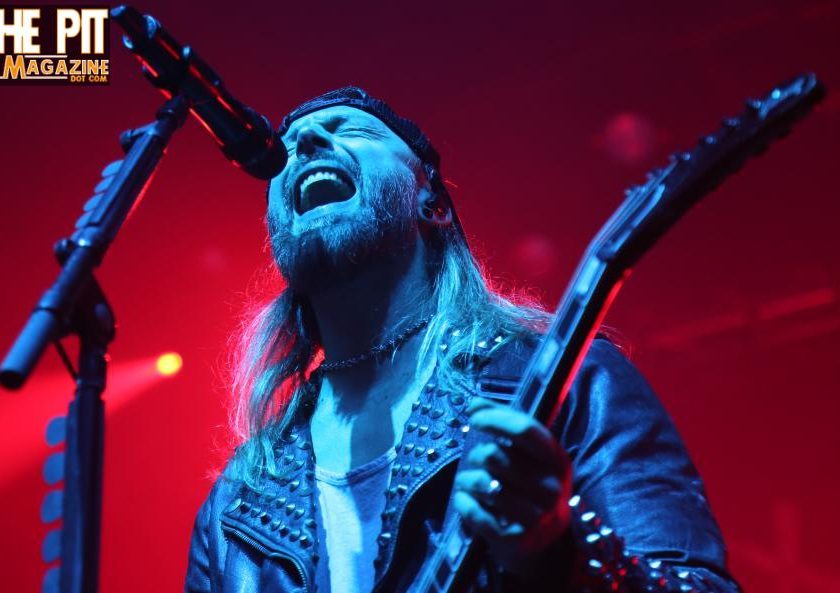 Matt Tuck's vocals were as powerful as ever, seamlessly transitioning between melodic crooning and guttural screams. Michael Paget's guitar work was absolutely mesmerizing, leaving the audience in awe of his riffs and solos. Jamie Mathias and Jason Bowld provided the thunderous rhythm section that anchored the band's performance.
Throughout the night, Bullet for My Valentine played a balanced setlist, spanning their entire discography. Classics like "Tears Don't Fall" and "Waking the Demon" were met with deafening cheers from the crowd, while newer tracks like "Knives" and "Shatter" showcased the band's evolution and commitment to staying relevant in the ever-changing world of rock and metal music.
The interaction between the band and the audience was heartwarming. Matt Tuck engaged with the crowd, sharing anecdotes and expressing genuine gratitude for their unwavering support over the years. There was a sense of camaraderie in the air, as if everyone present was part of the Bullet For My Valentine family.
As the night drew to a close, the band returned for an encore that included " Hearts Burst Into Fire." The energy in the venue reached its zenith, with fans singing along at the top of their lungs. It was a truly epic conclusion to an unforgettable performance.
In the end, Bullet For My Valentine's "Revolution's Roar" tour lived up to its name, leaving a lasting impact on the hearts of everyone in attendance. The band's passion, energy, and undeniable talent ignited a revolution of sound that will resonate with fans for years to come. Cleveland was undoubtedly treated to a night of rock and metal excellence, courtesy of one of the genre's most enduring and revered acts.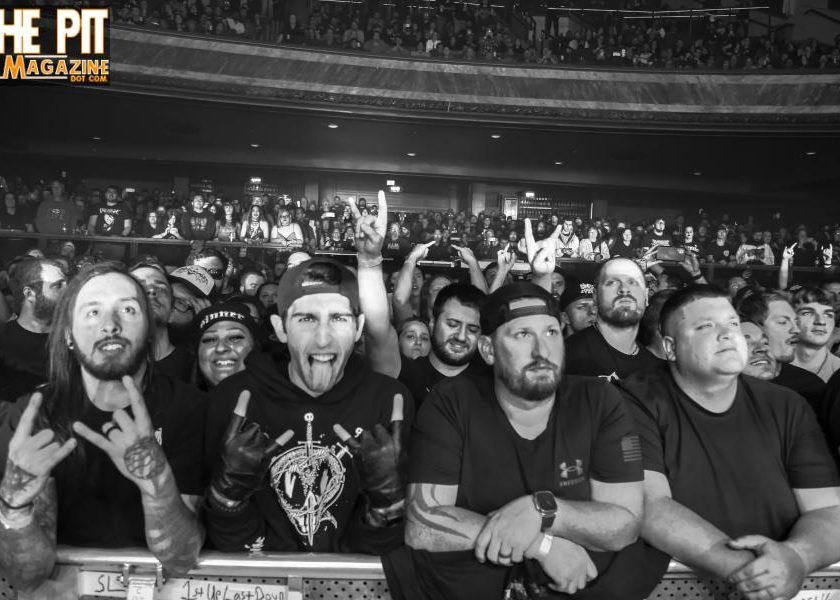 Photos by The Pit Magazine photographer David Desin Photography, in Eerie, Pennsylvania. ©2023.
Follow The Pit Magazine on Facebook, Twitter, Instagram, and Spotify!
Subscribe to The Pit Newsletter today!
Support this and other fine local & touring artists, dig and buy their music, and get some merch!