Joyous Wolf at The Bourbon Theatre in Lincoln, Nebraska on June 22, 2021
Joyous Wolf photos by The Pit Magazine photographer, Winsel Photography in Omaha, Nebraska.
It has been almost two years to the day that we first saw Joyous Wolf. It feels like yesterday.
I had met Joyous Wolf briefly before the show. They were as cool this time as they had been in our first meeting. Nick is the first to greet me with a big handshake and a hug. This was quickly followed by meeting Blake, Robert, and Greg. Great guys and pretty photogenic.
Blah, blah, blah! How was the show? Well, just like two years ago, it was nothing short of incredible. Joyous Wolf is great, young, energetic band led by Nick Reese, a wild person with stage presence for days. Balancing this out with the limitless guitar riffs of Blake Allard. Of course, keeping the train on the tracks are bassist Greg Braccio and drummer Robert Sodaro.
The young men are the real deal. They are very good musicians and can put on a show. At one point, can't remember if it was second or third song, Nick did a full on flip. Damn if I didn't miss it! Listen (or read), if you have not seen Joyous Wolf, do so. If you have seen them, see them again. They have a cool vibe and I dig their music!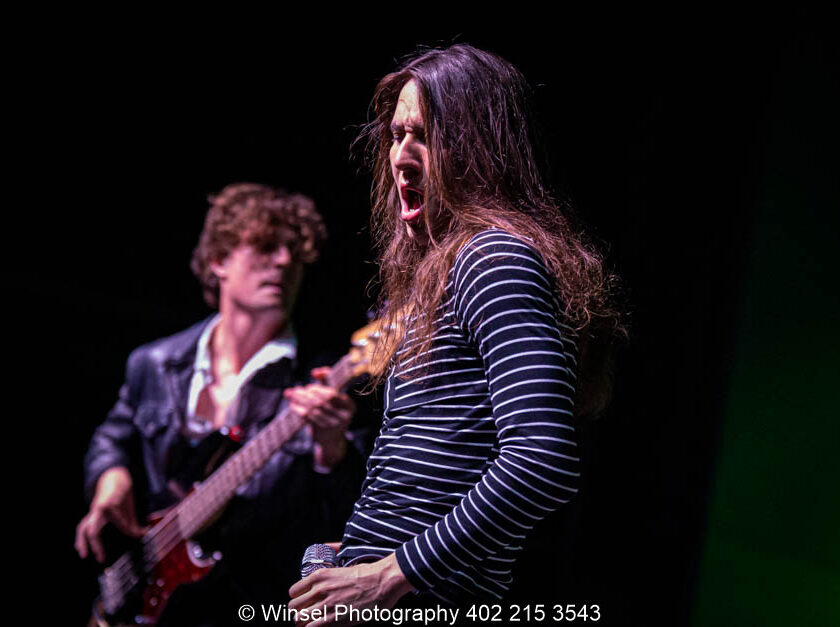 The Lincoln Setlist
Fearless
Get Myself Right
Runaway
Quiet Heart
Storm
In Your Shadow
Mother Rebel
Juniper
Talk to Me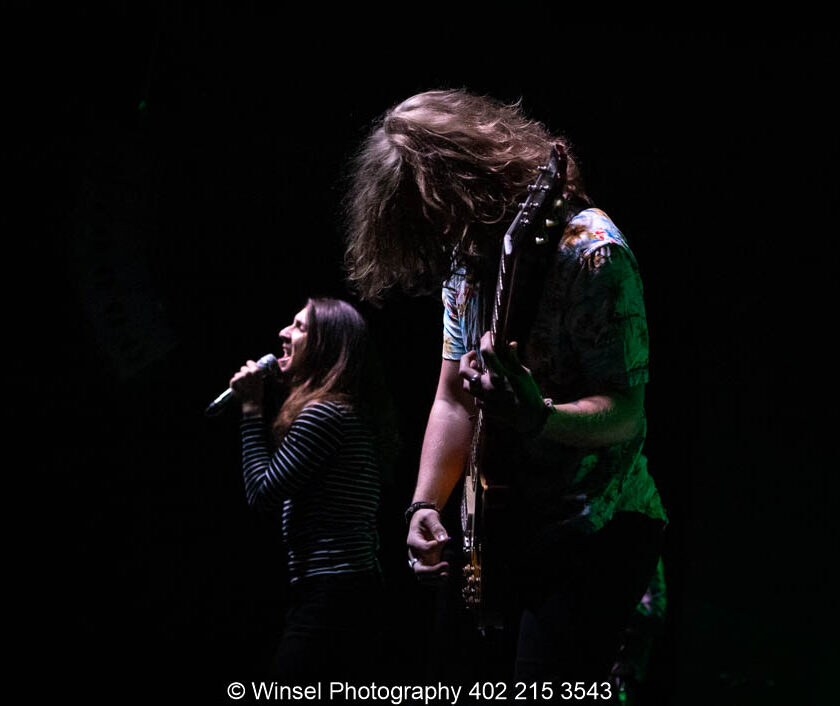 Photos by The Pit Magazine photographer, Winsel Photography in Omaha, Nebraska. ©2020.
Follow The Pit on Facebook, Twitter & Instagram!
Subscribe to The Pit Newsletter today!
Support this and other fine local & touring artists, dig and buy their music, and get some merch!
Follow The Pit's Playlist of Awesomeness on Spotify!
Follow Winsel Photography on Facebook, Twitter, and Instagram!