Smith & Myers at Omaha Performing Arts at The Holland on May 25, 2021.
Smith & Myers photos for The Pit Magazine courtesy of Outlier Images in Omaha, Nebraska. ©2021.
Smith & Myers Show Review by Bob DeHart
Smith and Myers performed at the Holland Center in Omaha on Tuesday, May 25th. Brent Smith and Zach Myers, of Shinedown, announced as they took the stage that this is the first time they have performed in Omaha, as Shinedown or as Smith and Myers, in 11 years. It was quickly obvious that the crowd was ready for them. With Covid restrictions finally being lifted to allow for concerts to be in person again; it was tough to say who was more happy to be there, the crowd or Smith and Myers. The show was held outdoors at the Holland Center and the weather couldn't have been any better than it was.
Smith and Myers gave the crowd everything wanted and more, playing for almost two and a half hours. And as far as the set list goes, you can throw that out the window. By the third song Brent Smith was already making changes to what was set. There were a couple times they gave the crowd a choice in which song they should play by letting the cheers from the crowd decide which song should be played next. At one point it was between two classic Shinedown songs, Burning Bright or I'll Follow You. It was split pretty even so Brent Smith announced they would perform both!
For me it couldn't have been a better first show post Covid. Smith and Myers gave the show that everyone was waiting for. They had a great mix of originals, covers, and mixed in enough Shinedown songs to keep the hardcore fans happy. Zach Myers even took the stage for a bit and did a 90's montage that included hits from Bell Biv Devoe, TLC, and Bob Seger…yes, you read that correctly. Omaha loved Smith and Myers and Smith and Myers loved Omaha back. I think it's safe to say that it won't be 11 years until the next time they come to Omaha to perform.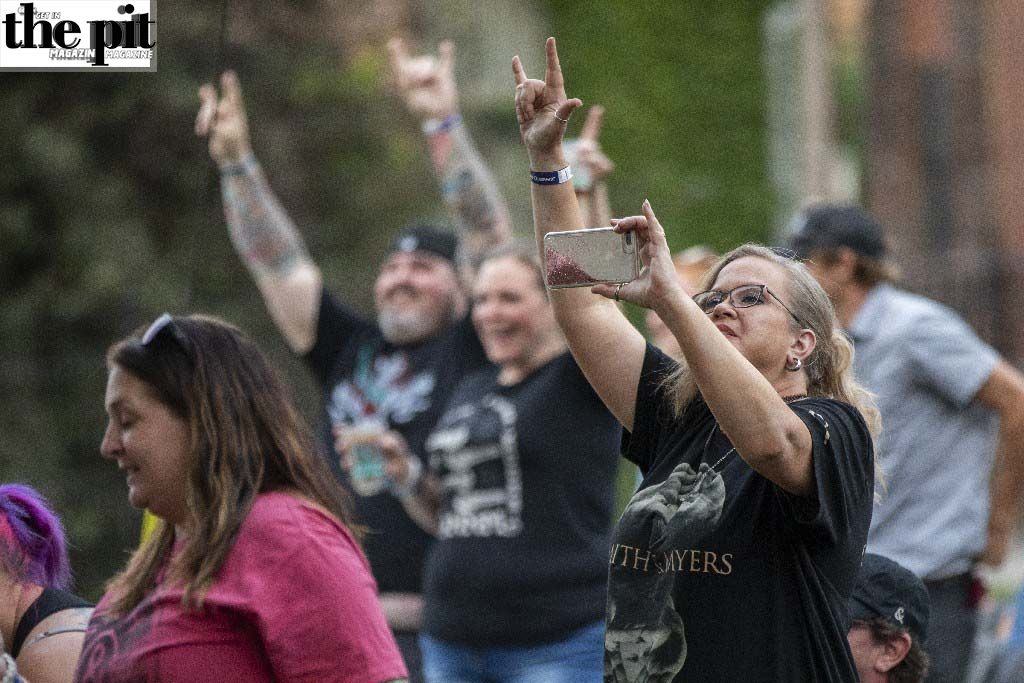 Follow The Pit on Facebook, Twitter & Instagram!
Subscribe to The Pit Newsletter today!
Support this and other fine local & touring artists, dig and buy their music, and get some merch!