Black Map Release "Eyes Without A Face/Exit" (Billy Idol/U2 Cover)
 Black Map have released a medley of Billy Idol's "Eyes Without A Face" with U2's "Exit". "Eyes Without a Face/Exit" was recorded and mixed by Beau Burchell (Saosin) with the in-studio video edited by John Snapp.
"We had wrapped up the recording of our forthcoming album and still had the bug to create. At rehearsals we started jamming on covers from bands that influenced us in various ways and this whole thing just really came together," explains Ben Flanagan. "We wanted to be ambitious and combine a couple great songs that we felt would blend in a way that allowed us to put our own stamp on. While the album is getting finalized we wanted to give fans something special to enjoy before dropping new original music, which is right around the corner."
Black Map is guitar player Mark Engles, singer/bass player Ben Flanagan and drummer Chris Robyn. Formed in 2013, the Bay Area band have released a pair of full-length albums: In Droves (2017) and …And We Explode (2014) as well as two EPs: Trace The Path (2018) and Driver ( 2014). New Noise described the band's music as "firmly rooted in both gorgeous melodies and crushing, fist-pumping heaviness."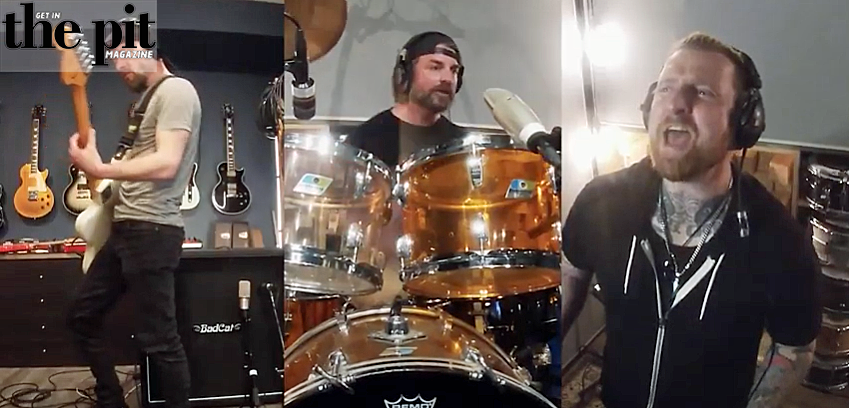 Follow The Pit on Facebook, Twitter & Instagram!
Subscribe to The Pit Newsletter today!
Support this and other fine local & touring artists, dig and buy their music, and get some merch!