Greta van Fleet at the CHI Health Center Arena in Omaha, Nebraska on July 23rd, 2022.
Photos and review by The Pit Magazine contributor, Bob DeHart Photography
Greta Van Fleet came to Omaha, and it was a something that I won't soon forget. I've been to many arena rock shows in my day, as a spectator and a photographer. This is one show that I realized as I was there that I definitely was a part of the older crowd that was in attendance. They crowd that made up the majority was young, loud, and hungry for some rock and roll. It made me smile as I thought about it because with all due respect Mr. Gene Simmons, rock is not dead. On the bill that not The Velveteers, Rival Sons, and Greta Van Fleet. Each brought their own brand of rock and roll to the stage and the fans ate it up wanting more and more.
Kiszka brothers were in to form with Josh hitting every note like it was his last. And Jake's guitar, if you will humor me, sounded incendiary. (If you know, you know). Bass player Sam spent almost as much time on the keyboard as he did the bass, but that doesn't mean the show wasn't rocking.

Greta Van Fleet definitely brings a different vibe to the stage. I'm full aware of the controversy surrounding them as most fans are divided on how they feel about that sometimes sounds a little too much like Led Zeppelin. I've never had a problem with the sound, and as a matter of fact have embraced it. I've never seen a live Led Zeppelin concert, so I can't make a fair assessment on this, but what I saw on Saturday was a great rock and roll show. From watching some fans in the front row, I'd say darn near a religious experience for them. To them it wasn't just a concert, it was a revival.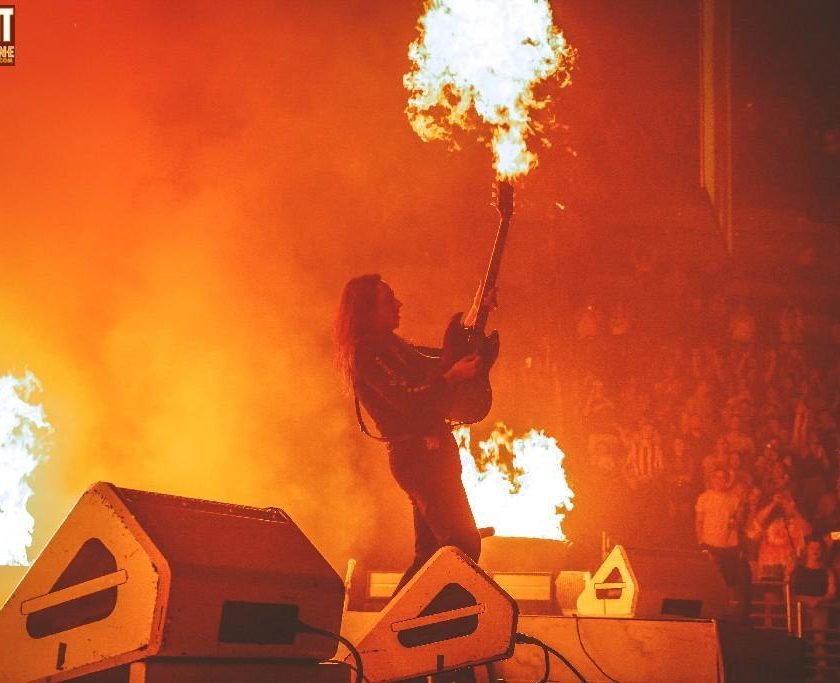 Greta Van Fleet
Josh Kiszka- Lead Vocals
Jake Kiszka- Lead Guitar
Sam Kiszka- Bass and Keyboards
Danny Wagner- Drums
Setlist:
Built by Nations
Safari Song
Black Smoke Rising
Caravel
Heat Above
Light My Love
When the Curtain Falls
Age of Machine
The Weight of Dreams
Highway Tune
My Way, Soon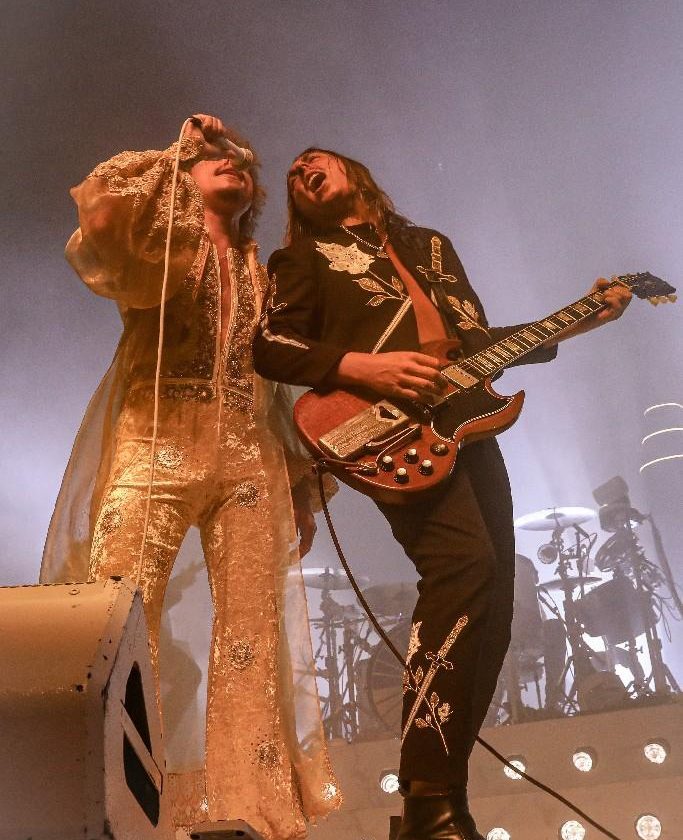 Photos by The Pit Magazine photographer, Bob DeHart Photography in York, Nebraska. ©2022.
Follow The Pit Magazine on Facebook, Twitter, Instagram and Spotify!
Subscribe to The Pit Newsletter today!
Support this and other fine local & touring artists, dig and buy their music, and get some merch!