Melodic Hard Rock Band, Ghosts of Sunset Release Their Sophomore Record "No Saints in the City"
The intent of Ghosts of Sunset is to take listeners on a guided tour of the world inside the world of New York City (although it could truly be any large city, anywhere in the world.) After the first listen to "No Saints in the City" listeners will find the slightest trace of dirt beneath their fingernails and lasting imprints upon their soul. The concept of the songs is to place the listeners with the characters in their locations.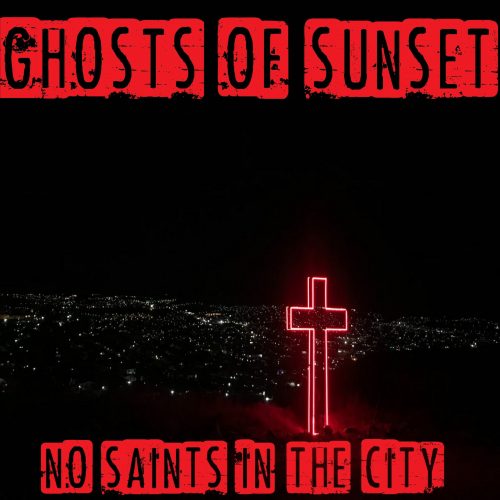 As the Ghosts of Sunset clocked up several hundred thousand streams for their recent singles "No Saints in the City" (The bright lights, buildings carving out a skyline, the streets a constant flow of movement. The lovers, the losers, the self-made, and the broken. The undeniable draw of the urban pace. These streets where dreams are made and hearts are broken. It's almost like they were waiting on you, planning your arrival. Don't reach for helping hands, there ain't no saints in the city).
Ghosts of Sunset is:
John Merchant (Dutch Henry Frontman) – Lead Vocals & Guitars
Todd Long (The Verve Pipe) – Guitars, Bass, Drums, and Backing Vocals
Each song featured their own lead guitarist that includes:
Scotty Griffin (Riley's LA Guns) – "Tonight"
Alex Kane (Life Sex & Death / Enuff Z' Nuff) – "No Saints in the City"
Eric Jayk (Wildstreet) – "Look Me Up (If You Come Down)"
Mark Tremalgia (Little Caesar) – "If You're Not Coming Back" and "Something to Believe In"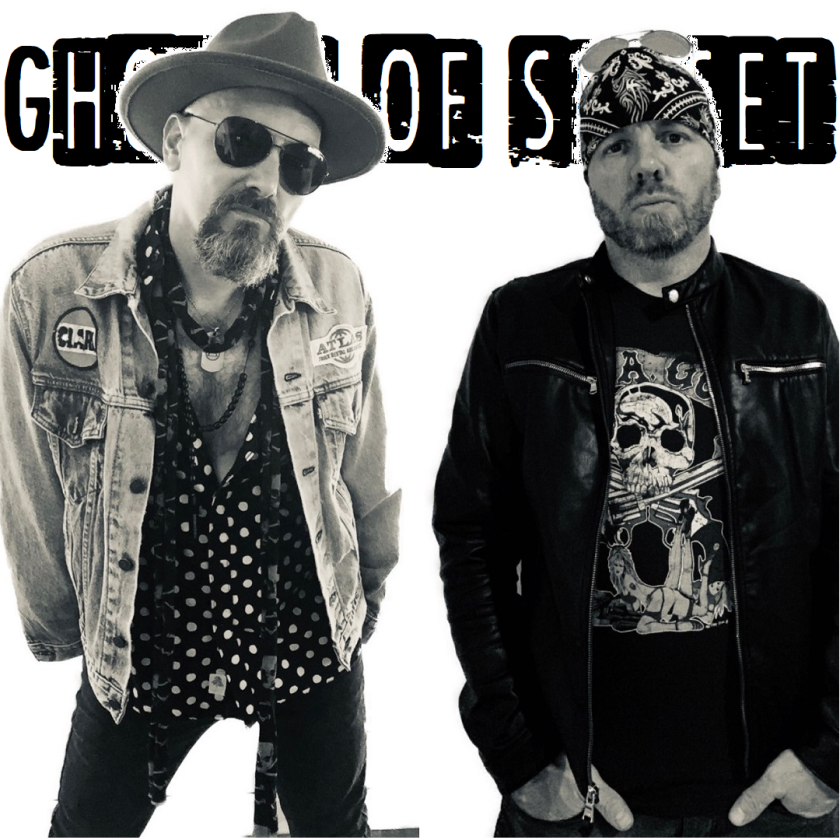 Denny Smith (The Great Affairs) – "Queen Of Used To Be"
Lou Musa (The Verve Pipe) –"Love Ain't Enough"
Mark Knight (ex Bang Tango)- "Bastards of the Bowery"
James Stevenson (Gene Loves Jezebel) – "Puzzled Heart"
Loren Molinare (Little Caesar) – "Us Against Them"
John Merchant handled all the guitar parts on "Tonight You're Okay" himself.
My personal hot takes off "No Saints in the City" record are:
Tonight – For its balls to the wall speed and guitar riffs. This sombitch may "end up in a fight"! Scotty Griffin plays the life out of his guitar on this song!
Bastards of the Bowery – That bass riff tho!!! Mark Knight's guitar work is nasty as hell in this gritty song.
Us Against Them – Just a down-and-dirty, 80's style rock song with a matching guitar solo by Loren Molinare.
Find Ghosts of Sunset: Twitter |Instagram |Facebook | Spotify

Follow The Pit Magazine on Facebook, Twitter, Instagram and Spotify!
Subscribe to The Pit Newsletter today!
Support this and other fine local & touring artists, dig and buy their music, and get some merch!