Rival Sons at CHI Health Center in Omaha, Nebraska on July 23rd, 2022
Photos and review by by The Pit Magazine contributor, Bob DeHart Photography
I've waited a long time to see Rival Sons, they were supposed to be here last spring but had to postpone
because of illness in the Greta Van Fleet camp. Other times they have toured through Nebraska it just
wasn't in the cards for me to get to see them. I will say this, they were worth the wait! No offense to
headliners Greta Van Fleet or opening act The Velveteers (who both put on amazing shows themselves)
but Rival Sons was my favorite of the night.
I love the retro sound that Rival Sons bring to the stage. I love their presence that they bring to the
stage. They look just what like just what you would expect, they look like rock stars. They sound even
better. Jay Buchanan's vocals were spot on during this show. There was no doubt that a majority of the
crowd was there to see the headliner, but I can't help but think that the guys in Rival Sons made some
new fans that night. The crowd never let up during the 45 min set.
Rival Sons is not a new band. Their first EP was released in 2009 and first full length album, Pressure and
Time in 2011. They have since released 5 more albums, the last being 2019's Feral Roots. Highlights of
the show was an acoustic version of the song Shooting Stars performed by Jay Buchanan by himself and
the 2 nd song in, a rocking version of Do Your Worst, both songs of the latest release Feral Roots. There
actually were many highlights for me. I was wishing they had a longer set because I was hoping to hear
more favorites. My hope is to get to see them again soon when they are headline their own show.
Rival Sons:
Jay Buchanan- Lead Vocals
Scott Holiday- Guitar
Michael Miley- Drums
David Beste- Bass
Todd Ogren- Keyboards
Set List:
Electric Man
Do Your Worst
Too Bad
Shooting Stars
Open My Eyes
Nobody Wants to Die
Feral Roots
Pressure and Time
Face of Light
Jordan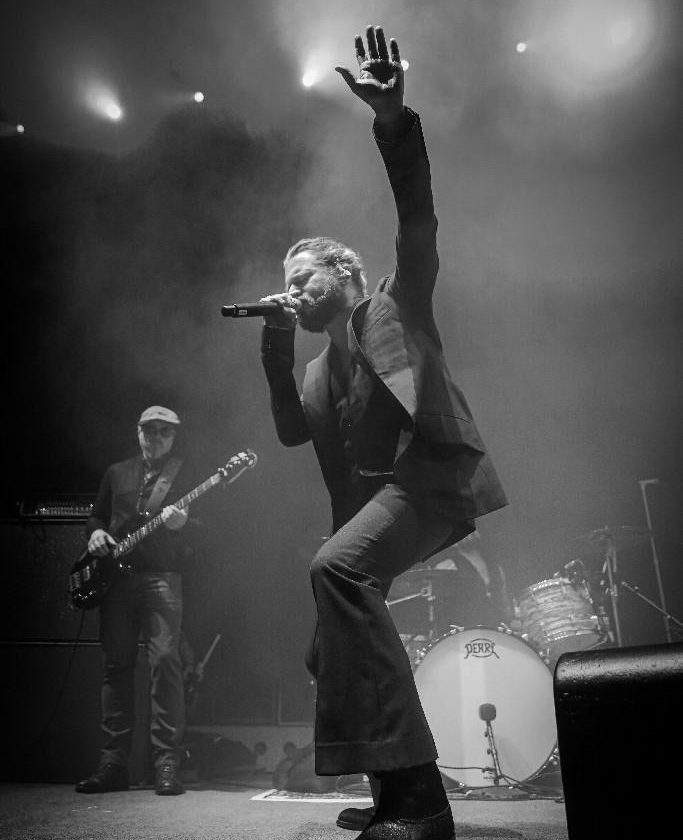 Photos by The Pit Magazine photographer, Bob DeHart Photography in York, Nebraska. ©2022.
Follow The Pit Magazine on Facebook, Twitter, Instagram and Spotify!
Subscribe to The Pit Newsletter today!
Support this and other fine local & touring artists, dig and buy their music, and get some merch!