GEMINI SYNDROME Releases New Digital Track "Broken Reflection"
Where do I start? I have been a fan and friend of Gemini Syndrome since before "Lux" was released. I have been receiving press releases about new music since December 2020. Seriously, they have released three singles AND a record in the last eight months!!
Again, where do I start? How about with the first single release in in December 2020, "Reintegration". This is the first release off the band's forthcoming full-length album, "3rd Degree – The Raising" will be released worldwide on October 15, 2021.
"Our video for 'Reintegration' tells the story of an initiate's journey as he travels through the various stages of initiation," states Gemini Syndrome vocalist Aaron Nordstrom about the video. "We follow him as he walks away from his past in an effort to find himself by facing and overcoming various trials and tribulations, until he ultimately ascends to the highest version of himself."
Forward one month and Gemini Syndrome hits us with another single, "IDK". Gemini Syndrome drummer Brian Steele Medina adds, "IDK opens the door to the idea that we have to be willing to discard our old ideas and identity to give space for new ideas to grow and allow a more evolved identity to flourish. The last thing we want to do is to get stuck in old patterns of thought and behavior. This is an essential principal as we progress through the various degrees of the initiatory traditions."
Gemini Syndrome at The Royal Grove in Lincoln, Nebraska
Photos and Review by Bob DeHart Photography

I was excited to see Gemini Syndrome live, I had heard a few of their songs on Octane on Sirius Radio over the past year. They have a unique sound that is fresh but also with all that you would expect from a metal band.
One thing that was evident right away was that Gemini Syndrome has a very strong following. They crowd exploded as they hit the stage and sang word for word every song. I loved talking to the fans before they played their set. I don't know if I remember talking to any that was seeing GS for the first time. They were left begging for more for sure.

Gemini Syndrome Set List:
IDK
Die With Me
Zealot
Sorry
Reintegration
Basement
BUT WAIT!! THERE'S MORE!!
Song number three, "Broken Reflection" was released to the public after the show in Lincoln!
"'Broken Reflection' focuses on the concept of Indra's net. Basically saying that every consciousness is a crystal in a net or web and they all reflect the reflections from all the other crystals," states GEMINI SYNDROME vocalist Aaron Nordstrom. "The thing about mirrors is, they don't always reflect the image back exactly the way it appears. Sometimes the mirror can alter what you're experiencing versus what's actually there. 'Broken Reflection' is a state of being in a sense. We are all trying to show the best versions of ourselves, but we need to master those versions inside before we can present the perfect image and not have it be confused for something illusory."
All three singles can be found on their recently announced new studio album 3rd Degree – The Raising which will be released worldwide on October 15, 2021 via Century Media.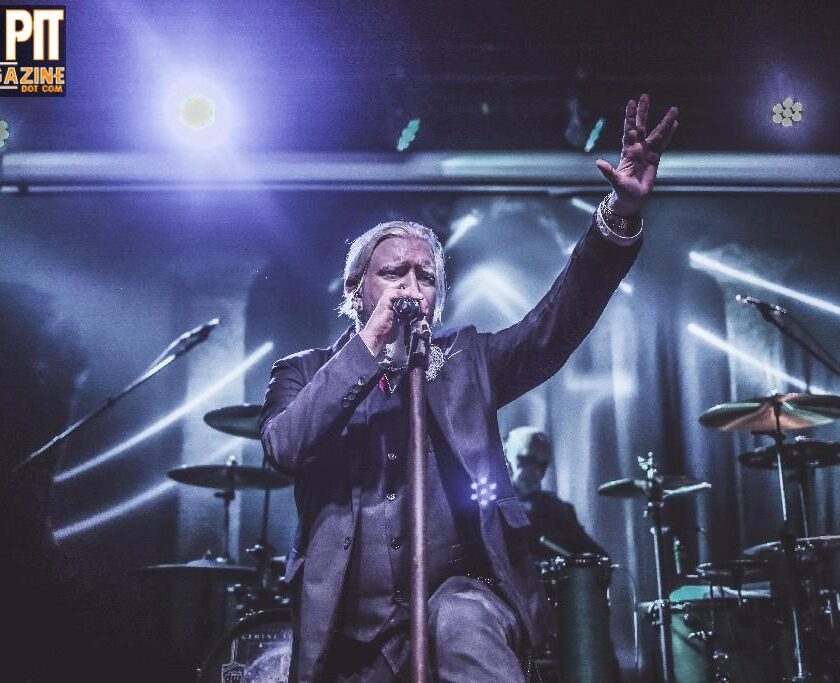 Photos by The Pit Magazine photographer, Bob DeHart Photography in York, Nebraska. ©2021.
Follow The Pit on Facebook, Twitter, Instagram and Spotify!
Subscribe to The Pit Newsletter today!
Support this and other fine local & touring artists, dig and buy their music, and get some merch!