Foreigner at Stir Cove in Council Bluffs, Iowa on September 2, 2022.
Photos and Review by The Pit Magazine contributor, Bob DeHart Photography
One of the universal truths in the rock and roll world: Foreigner will always put on a kick ass show. I have had many opportunities to see them over the years and they have never disappointed. In fact, I have seen them play on bills that included 3 or 4 of the biggest touring bands out right now and walked away thinking Foreigner was the best band I had seen that night. And this night, on The Greatest Hits tour, they were in full stride playing all of the hits the fans wanted to hear.
The current Foreigner line-up includes lead singer Kelly Hansen, who has been with the band since 2005. Bass player Jeff Pilson, since 2004. Keyboard player Michael Bluestein, since 2008. Drummer Chris Frazier, since 2012. Guitarist Bruce Watson, since 2011. And the newest member, guitar player Luis Maldanado, who just recently joined Foreigner.
While there are no original members currently touring with Foreigner, the legacy of the band is intact. All of these guys are more than adequate replacements for the original members. And on a night where the focus is on the greatest hits, they can't miss. It is a great show, regardless of how you feel about band performing without any original members. This is a show worth every penny of the price of admission. Kelly Hansen has become one of my favorite live vocalists over the years. He comes out with a lot of energy and sounds amazing live. The guy can flat out sing. And it's always cool to see Jeff Pilson up there playing. I first saw Jeff play live back in 1986 when he played for Dokken. He has not lost a step a long the way, and still brings that rock and roll attitude and energy with him.
SET LIST
Double Vision
Head Games
Cold as Ice
Waiting for a Girl like You
Blue Morning
Dirty White Boy
Feels Like the First Time
Urgent
Keyboard/Drum Solo
Jukebox Heros
Long Long Way From Home
I Want to Know What Love Is
Hot Blooded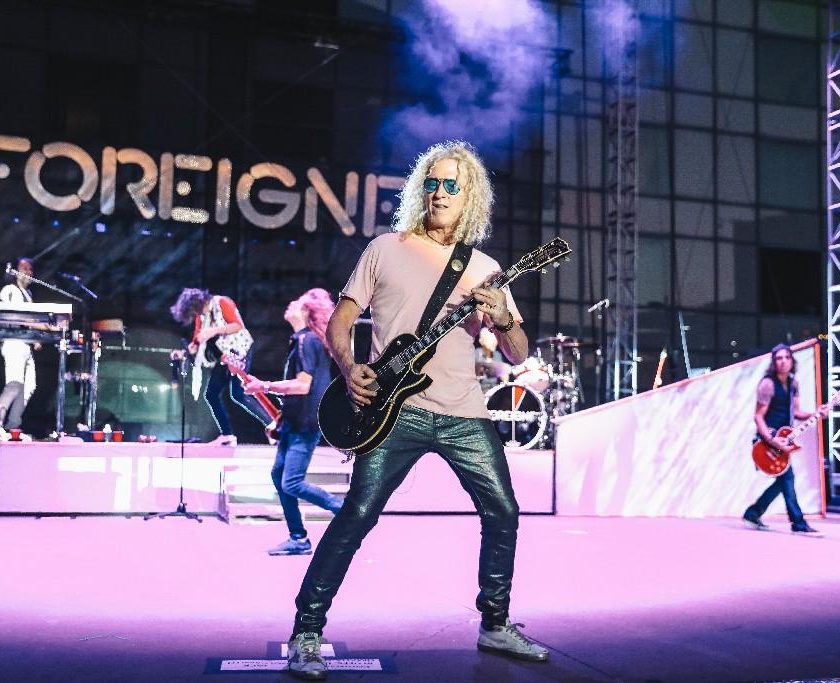 Photos by The Pit Magazine photographer, Bob DeHart Photography in York, Nebraska. ©2022.
Follow The Pit Magazine on Facebook, Twitter, Instagram and Spotify!
Subscribe to The Pit Newsletter today!           
Support this and other fine local & touring artists, dig and buy their music, and get some merch!