Vintage proto-metal purveyors SPELLBOOK have released the official video for "The Witch of Ridley Creek"
SPELLBOOK have released the official video for "The Witch of Ridley Creek," the first second single from forthcoming sophomore full-length album, Deadly Charms.
The trial involving the alleged "witch" of Ridley Creek, Margaret Mattson, took place in the late 17th century almost a decade before Salem's infamous witch hunt. Margaret was accused by her neighbors of practicing witchcraft, casting a curse over their animals and drying their land. The truth was that Margaret occupied first the best part of the land, which was much more fertile. At the end of the trial no evidence was found of Margaret practicing witchery and she was condemned to a light sentence. Shot by Brian Magar, "The Witch of Ridley Creek" features Brandy Collier as the Witch herself.
Deadly Charms will be released September 30 on CD and digital formats via Cruz Del Sur Music. The vinyl LP version will be released on October 7.
Pre-Orders:
CD: https://tinyurl.com/mpmf7fw6
LP: https://tinyurl.com/2s44x6dz
Digital: spellbookband.bandcamp.com/album/deadly-charms
The run-up to the release of Deadly Charms will find SPELLBOOK busy with a myriad of projects — including some much-desired plans to hit the road.
"We are working on shooting videos for a few songs off the record," says Zinn. "Once the album is released, we really want to tour this time around. This new lineup has been gigging for a little while now and is eager to play these new songs anywhere and everywhere we can."
FIND SPELLBOOK: Instagram | Facebook
SPELLBOOK Line-Up:
Nate Tyson – Vocals
Les Yarde – Guitar
Patrick "Patty" – Guitar
Seibert Lowe Jr. – Bass
Nick Zinn – Drums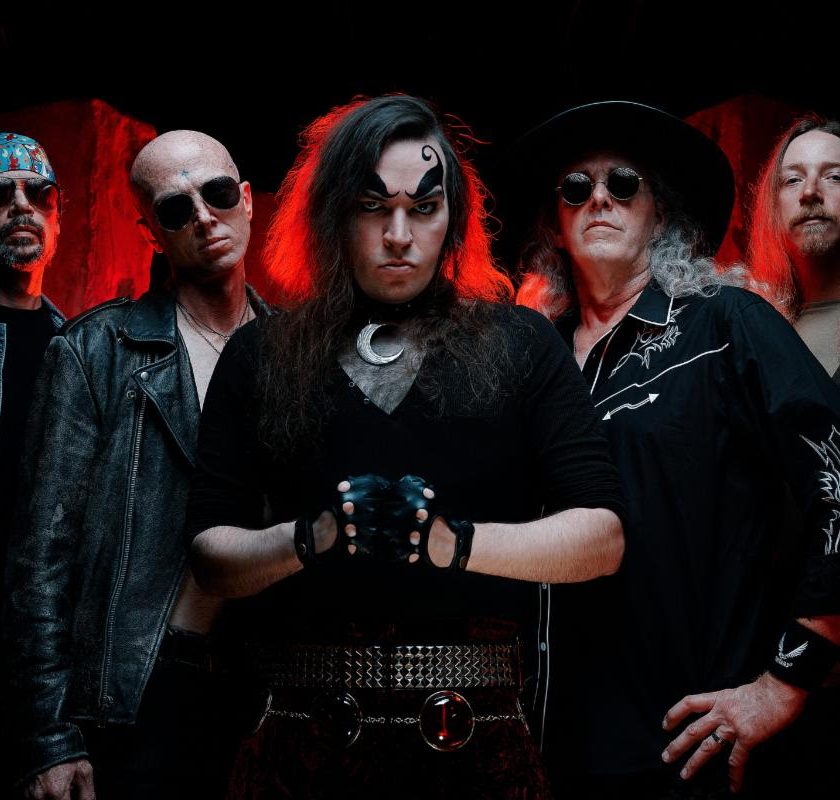 Follow The Pit Magazine on Facebook, Twitter, Instagram and Spotify!
Subscribe to The Pit Newsletter today!
Support this and other fine local & touring artists, dig and buy their music, and get some merch!