Ted Nugent at The Riviera Theater in Tonawanda, New York on August 15th, 2022.
Photos and Review by The Pit Magazine Contributor David Desin Photography
Motor City Madman Ted Nugent rockin Tonawanda New York on the stage at the Riviera Theatre on August 15th, 2022 which was his second night of SOLD OUT shows at the Riviera. The crowd was getting hyped when Ted was singing his big hits. His first biggest hit was 45 years ago in 1977 titled " Cat Scratch Fever" and then there were a lot more hits to come from The Nuge through out the years along with some TV and movie appearances.
Ted started out with a band called The Amboy Dukes in 1965 to 1974 then started a solo career. In 1989 ted joined forces with some powerhouse musicians to form Damn Yankees. The band lasted a couple short years and came out with some great music in that time period and then Ted went back to a solo career. He is still touring to date as a solo artists.
  At age 73, Ted is still rockin out and showing us his guitar skills is just amazing. Thank you for all of your years of rock music.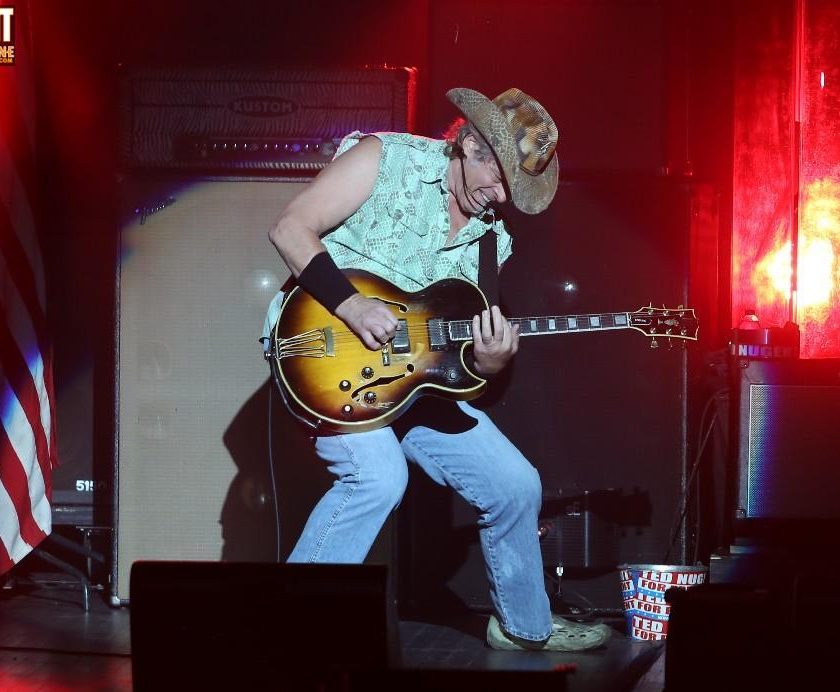 Photos by The Pit Magazine photographer David Desin Photography, in Eerie, Pennsylvania. ©2022.
Follow The Pit Magazine on Facebook, Twitter, Instagram and Spotify!
Subscribe to The Pit Newsletter today!
Support this and other fine local & touring artists, dig and buy their music, and get some merch!