Photos and Review by The Pit Magazine photographer, Winsel Photography
Dorothy at The Slowdown in Omaha, Nebraska on May 3rd, 2022.
Well, that was mind blowing! Dorothy filled the house with some great rock and roll music. I had first heard of Dorothy from The Pit contributor Bob DeHart. Based on his stunning review I decided that I wanted to see and cover her show. Without hesitation I would say that I was not let down at all.
Dorothy has such strong voice and carries a great stage presence that is charismatic and extends to her touring band and into the audience before her. She takes command from the first step on stage throughout her set. Usually, I see stragglers who off and on will turn attention away from a show, but I did not see that during the Dorothy set.
My three songs for Dorothy coverage were:
Feeling Good
Down to the Bottom
Gun in My Hand
In all it was a thirteen-song set. Admittedly, I usually do not stay for whole sets, but I did hang out for almost all of this one. Dorothy is good y'all and I go see her again when she makes another PIT stop close to me.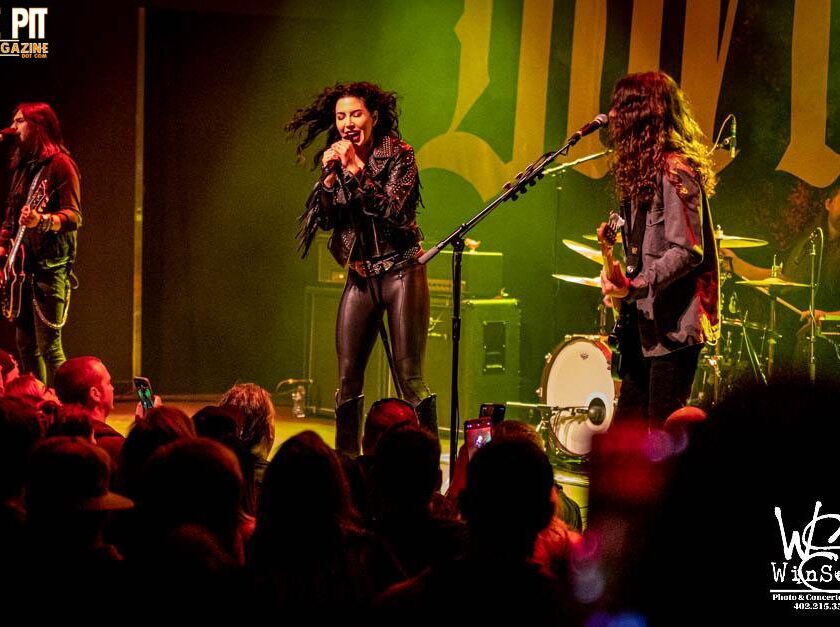 Photos by The Pit Magazine photographer, Winsel Photography in Omaha, Nebraska. ©2022.
Follow The Pit Magazine on Facebook, Twitter, Instagram and Spotify!
Subscribe to The Pit Newsletter today!
Support this and other fine local & touring artists, dig and buy their music, and get some merch!