Photos and Review by The Pit Magazine photographer, Winsel Photography
Joyous Wolf at Slowdown in Omaha, Nebraska on May 3rd, 2022.
To say that I enjoy Joyous Wolf would be an understatement. Their shows and music are both full of energy and I rarely miss an opportunity to go see them live and to catch up with all of them. They have a great blend of blues and down-and-dirty rock and roll that is infectious and keeps you moving.
Lead man, Nick Reese is a ball of energy that never stops moving and he keeps going and going and going. He has no bounds to his moves and loves to get the audience involved. Blake Allard on the guitar has etched his way onto my list of favorites with great rock and blues riffs. Bassist, Greg Braccio and drummer Robert Sodara keep everything on track.
I have seen Joyous Wolf, and you can find my thoughts throughout The Pit. So, if I missed something you can surely find them here on the pages of The Pit! Will I see them again? Hell yes I will and you should too. You will be an instant fan.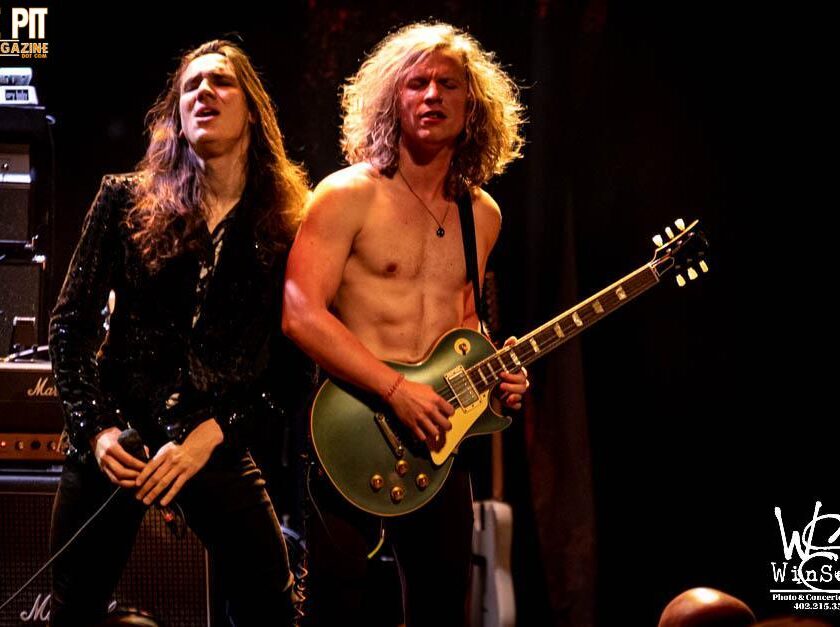 Photos by The Pit Magazine photographer, Winsel Photography in Omaha, Nebraska. ©2022.
Follow The Pit Magazine on Facebook, Twitter, Instagram and Spotify!
Subscribe to The Pit Newsletter today!
Support this and other fine local & touring artists, dig and buy their music, and get some merch!