Photos and review by The Pit Magazine photographer, Vulture Picnic
Deftones at Nashville Municipal Auditorium in Nashville, Tennessee on May 8th, 2022.
I made my way to the Municipal Auditorium in downtown Nashville to witness the mystique of the Deftones.
The lights went dark, the rumbling of a deep bass sound filling the auditorium. The brass washed over everyone. Smoke would overtake the stage and the few first rows of the pit. After so many cancellations and rescheduled dates the Deftones would finally strike music city for the first time in over 6 years. Genesis would be the band's opening song. Kicking off a 19 song set list that would include 8 albums that span over 28 years.
The Deftones led by vocalist Chino Moreno would deliver in his unique fashion and vision to so many Deftones crowd favorites like Royal, Tempest, Swerve City, and My Own Summer. I even heard some of my personal favorites like Digital Bath, Knife Party, and Engine No. 9 with a Cypress Hill twist " How I Could Just Kill A Man". Well, Deftones, you have killed this crowd in Nashville. A supreme showcase of the bands longevity, musical persuasion and everlasting influence on modern rock and metal. The Deftones have always been a little different from their late 1990s nu-metal counterparts. The Deftones have taken apart from the outside. I'll leave now. Be quiet and drive. See me near the change, the house of flies. This is The Deftones live!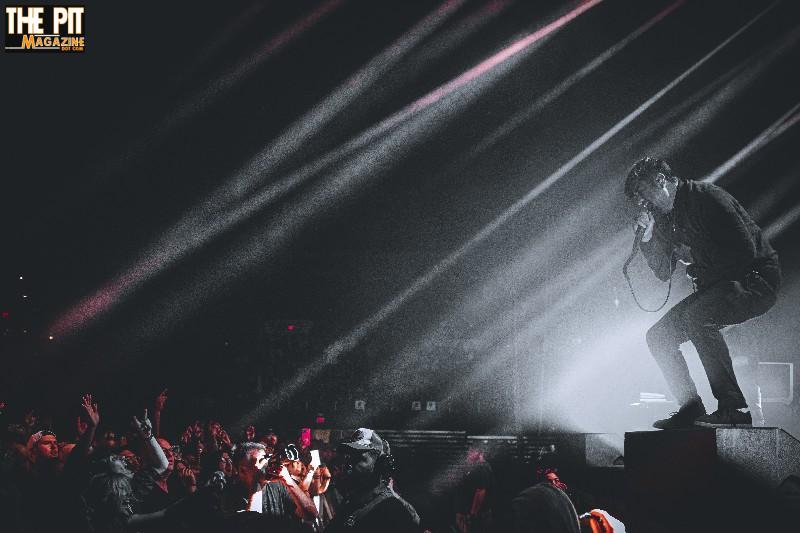 Photos by The Pit Magazine photographer, Vulture Picnic in Nashville, TN. ©2022.
Follow The Pit Magazine on Facebook, Twitter, Instagram and Spotify!
Subscribe to The Pit Newsletter today!           
Support this and other fine local & touring artists, dig and buy their music, and get some merch!