Photos and Review by The Pit Magazine Photographer, Winsel Photography
Black Stone Cherry at Stir Concert Cove in Council Bluffs, Iowa on May 13th, 2022.
And just like that, I get my Black Stone Cherry popped! Man! What a great set! Great energy, great music and a venue full of people to enjoy an opening band! I have listened to Blackstone Cherry songs for quite some time, but never have I seen them live. The opportunity has always been there, but in most cases my time has not always been cooperative.
Black Stone Cherry is Chris Roberston, Ben Wells, Jon Lawthorn, and John Fred Young from the beautiful state of Kentucky. They were touring in support of Halestorm and promote their new record "The Human Condition" and recently release live version of "Ringin' in My Head".
I knew Black Stone Cherry was going to be good. I had no idea that they would be this good!! I have a feeling you will be seeing and hearing more from them.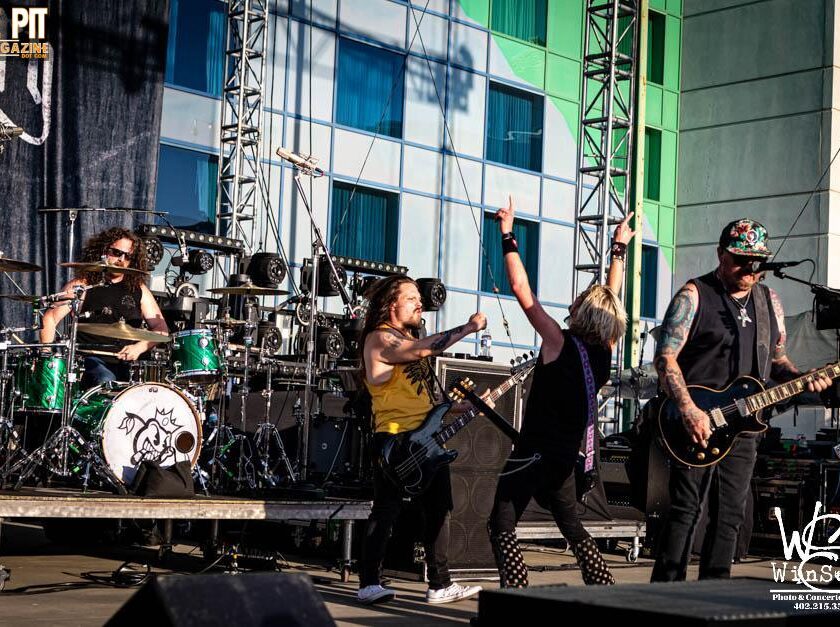 Photos by The Pit Magazine photographer, Winsel Photography in Omaha, Nebraska. ©2022.
Follow The Pit Magazine on Facebook, Twitter, Instagram and Spotify!
Subscribe to The Pit Newsletter today!           
Support this and other fine local & touring artists, dig and buy their music, and get some merch!