Blacktop Mojo at Reverb Lounge in Omaha, Nebraska on July 13th, 2021
I first met the guys of Blacktop Mojo waaay back in July 2017 in Lincoln, Nebraska for their Burn the Ships Tour. Their first record and it was really freaking good. This was the record that begat "Where the Wind Blows", the title track "Burn the Ships, and a cover of Aerosmith great "Dream On".
I kinda half-assed kept in contact with bass player Catt Murtis over the course of four years, because, well, it is a bass player thing.
Forward to July 13, 2021 and catching up with this great bunch of cats from Palestine, Texas. I was pleasantly surprised that Catt recognized me when I arrived at Reverb Lounge in Omaha. Good to see an old friend. Hopped on the bus to chat up Matt James (vocals), Ryan Kieffer (Guitar), Nathan Gillis (drums), and the new kid (to me) Chuck Wepfer (also guitar).
A year off the road after a run with a particularly nasty little global virus took everyone off the street. This was my second show since then and damn if it wasn't worth it! This run promotes their new self-titled record to be released sometime in August 2021. Once again proving, they do not have any stinkers on their playlist.
Their set was great! They played like 2020 never happened. They are as much family as they are a fine gathering of artists. It was good to see these friends it had been much too long. They absolutely slayed The Pit!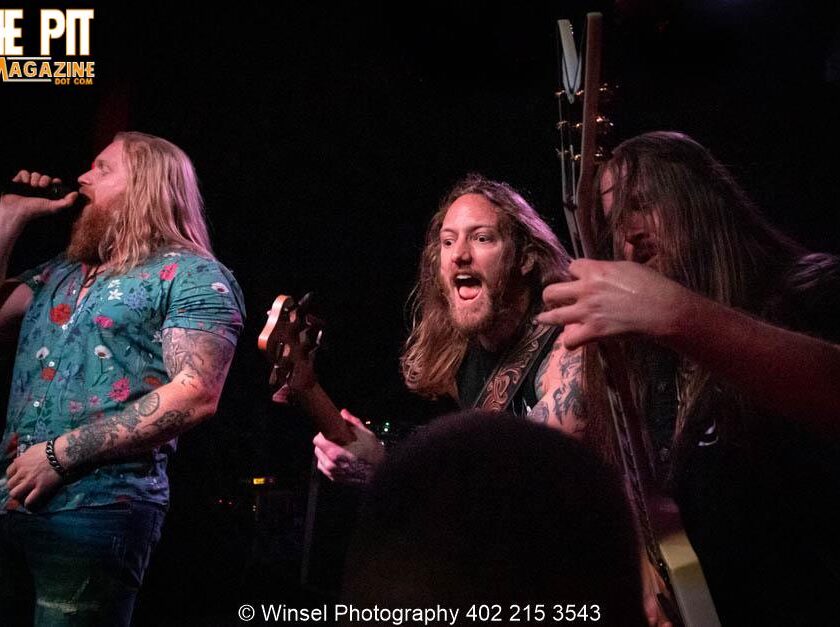 Photos by The Pit Magazine photographer, Winsel Photography in Omaha, Nebraska. ©2020.
Follow The Pit on Facebook, Twitter, Instagram and Spotify!
Subscribe to The Pit Newsletter today!
Support this and other fine local & touring artists, dig and buy their music, and get some merch!