THE 69 EYES Announce their 2020 Tour with WEDNESDAY 13.
Helsinki Vampires, THE 69 EYES are proud to announce their Hell Has No Mercy 2020 U.S.Tour. Kicking off on January 15th at the Knitting Factory in Brooklyn, the 24 date trek will make stops in Chicago, West Hollywood and Richmond before concluding at Reverb in Reading, PA on February 22nd. Direct support will be none other than label-mates The Duke of Spook and his devilish ghouls known collectively as WEDNESDAY 13. Joining them on the tour are THE NOCTURNAL AFFAIR and THE CROWNED.
THE 69 EYES will be touring in support of their recent release West End which was released on September 13th via Nuclear Blast Records. Today, the band releases their sixth album trailer where they discuss the lyrics of West End. Watch it here: https://youtu.be/vg35g81MdZw
Watch the music video for 'Two Horns Up' featuring legendary evil spirit of the metal scene, the one and only Dani Filth from CRADLE OF FILTH
WEDNESDAY 13 will be hitting the road supporting their upcoming release, Necrophaze, which will be released this Friday, September 27th via Nuclear Blast. Watch the visualizer for "Necrophaze": https://youtu.be/qY7i3Y04ejo

General admission tickets for the tour go on sale on Friday September 27, NOON EST / 9AM PST at http://69eyes.com/tour.
Confirmed dates for the THE 69 EYES Hell Has No Mercy 2020 Tour with WEDNESDAY 13. THE NOCTURNAL AFFAIR & THE CROWNED in the Great Plains is:
1/31/2020 The Royal Grove – Lincoln, NE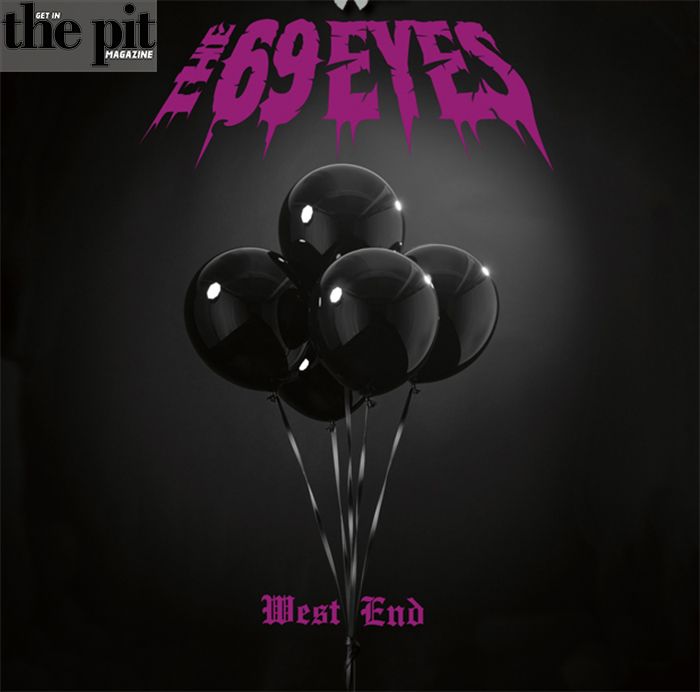 Follow The Pit on Facebook, Twitter & Instagram!
Subscribe to The Pit Newsletter today!
Follow The Pit's Playlist of Awesomeness on Spotify!
Support this and other fine local & touring artists, dig and buy their music, and get some merch!