Primitive Race – Cranial Matter Review
By Vince Andreasen
In 2017 industrial supergroup Primitive Race released their second studio album Soul Pretender.   Soul Pretender received great reviews and acclaim, but tragically, lead singer Chuck Mosley died just six days after it was released.
On August 9th the band released Cranial Matter, a collection of remixes from industry heavyweights Dave Lombardo, Dave Ogilvie, Toshi Kasai, Ego Likeness, Angelspit and more.  It serves as a perfect farewell for Chuck and offers a renewed perspective for tracks from Soul Pretender.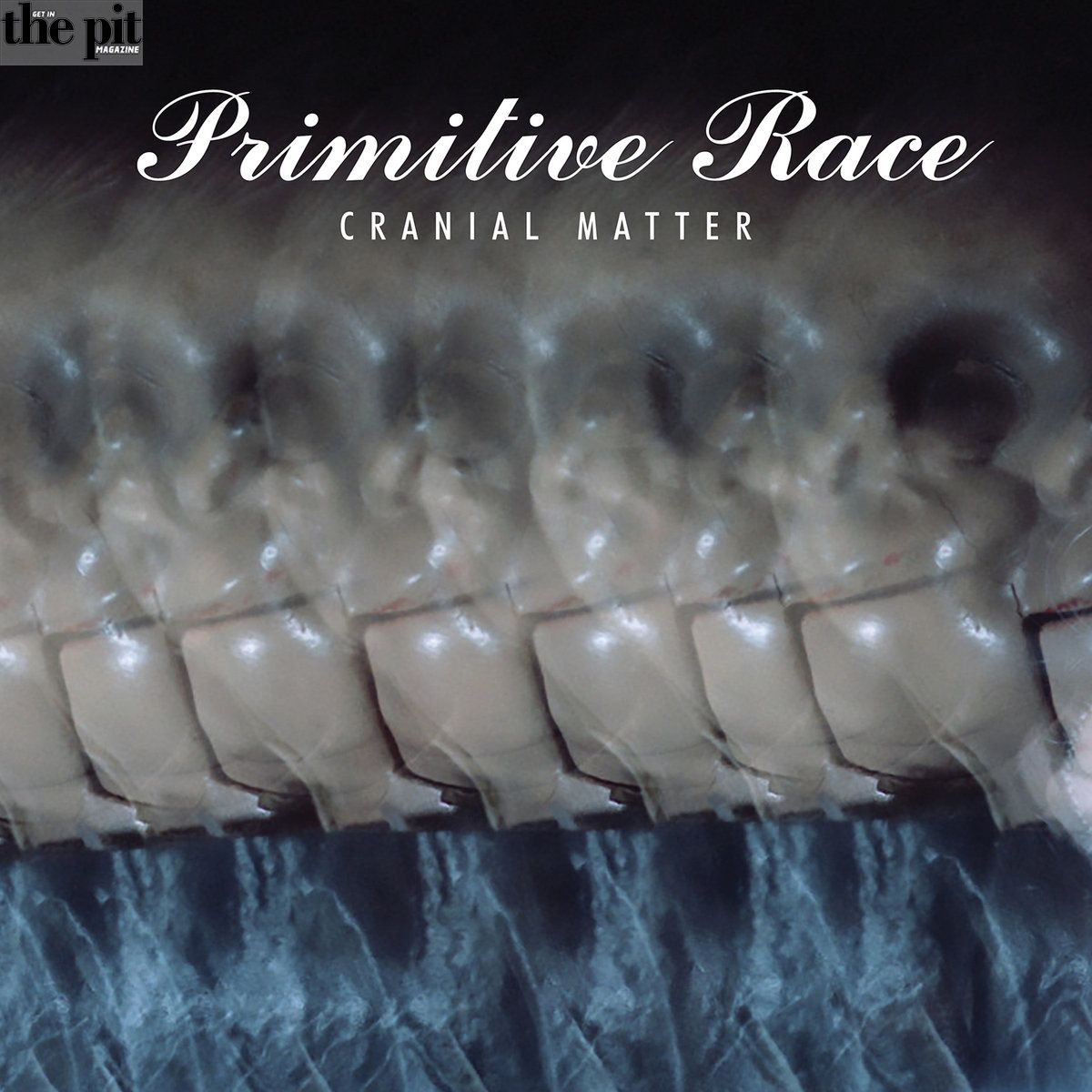 Cranial Matter is a very cohesive release despite the tracks being remixed by several different artists.  The opening six tracks sound purposefully crafted to create a listening atmosphere that showcases the eerie and earthy qualities of Chuck's vocal style.   Toshi Kasai's 'Cranial Matter' mix opens the record with a brooding quality to prepare you for these industrial-goth dance mixes.   The opening half of this record would perfectly serve as a soundtrack to darker gothic inspired movie, reminiscent of The Crow.
Things take a quite a turn for 'Heart in Real Time' featuring Chris Connelly.  This sounds like a David Bowie song from the Black Tie White Noise era.  I'm a huge Bowie fan and found this to be a bit haunting.   Then the industrial synth patters return full force on the Angelspit mix of 'Cry Out'.
We get two different mixes for both 'Bed Six' and 'Take It All' that offer contrasting styles that prove how production approaches can truly alter a song.   I prefer the versions from Dave Ogilvie and Skatenigs, but the Rodney Anonymous and Kevin Rutmanis mixes are still very cool.
There are 3 bonus digital exclusive tracks for 'Stepping Stone', 'Row House', and a second version of 'Nothing to Behold'.  These bonus tracks have a more techno approach and not quite as dark as the rest of the record.
Cranial Matter has a distinctive sound that takes you back in time when bands like KMFDM, Ministry, and Skinny Puppy dominated the industrial music scene. Primitive Race included some of the best performers and producers from that era including Dave Ogilvie (Skinny Puppy), Mark Gemini (Peter Murphy, Gary Numan), Erie Loch (LUXT, Exageist), Kourtney Klein (Nitzer Ebb, Combichrist), Chris Kniker (KMFDM, Lords of Acid), Raymond Watts (KMFDM, PIG), Graham Crabb (Pop Will Eat Itself), and Chuck Mosley (Faith No More).  If you were ever a fan of any of these bands this will be a welcome listen and highly recommended.
Follow The Pit on Facebook, Twitter & Instagram!
Subscribe to The Pit Newsletter today!
Follow The Pit's Playlist of Awesomeness on Spotify!
Support this and other fine local & touring artists, dig and buy their music, and get some merch!