Philip H. Anselmo & The Illegals at CHI Center in Omaha, Nebraska on November 18th,  2019.
Philip H. Anselmo & The Illegals photos by The Pit Magazine photographer, Winsel Photography in Omaha, Nebraska. ©2019.
Blistering. Perhaps, A Vulgar Display of Power.  Opening for Slayer on their final tour, this was my third meeting with Phil Anselmo and the second with the Illegals. This was the best I have seen this version of the band. It was a hard as expected and seemed to have more life and energy. It was short and sweet, 30-minute set of eight songs. I know typical of a big bill show. But, in my opinion, perhaps they were misplaced in the lineup behind Ministry and Primus (photo gallery coming soon). Not to say that Primus was bad, but I believe the Phil & The Illegals could have been moved up. Regardless, the Philip H. Anselmo & The Illegals set was a tribute to Pantera. It was good, really good with a setlist that included: Mouth for War, Becoming, Yesterday Don't Mean Shit, Strength Beyond Strength, Goddamn Electric, Fucking Hostile,Walk, and Sandblasted Skin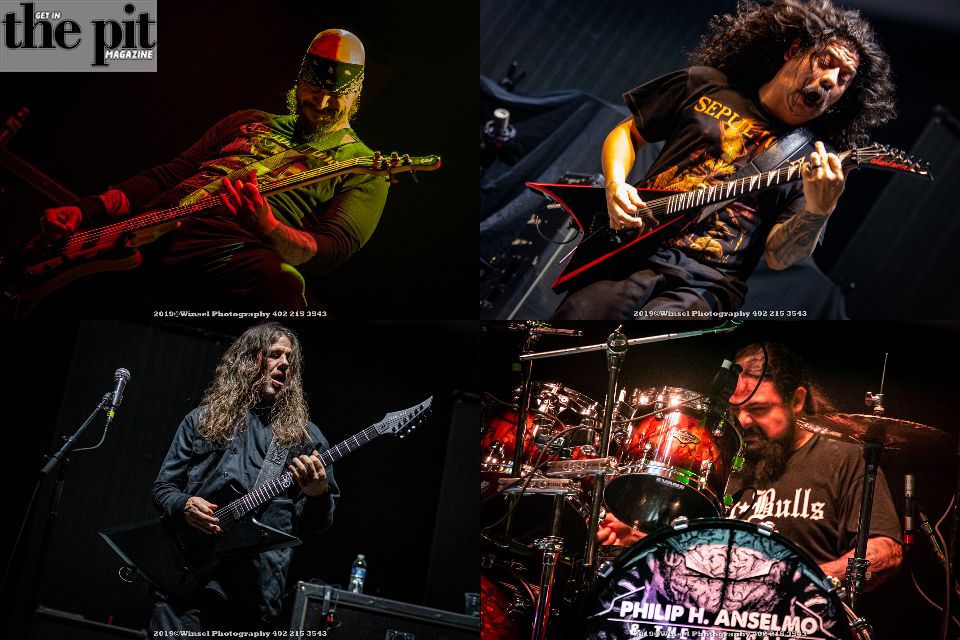 2019, Nov 18-Phil Anselmo and The Illegals-CHI Center-Winsel Photography
From beginning to end Phil encouraged everyone to make a circle pit and the crowd responded in kind. Great music, guitar riffs that were really close to Darrel "Dimebag" Abbot's style and sound. Solid bass, rhythm guitar, and drums leading the way. Phil was at his vocal best. In spite of missing Dimebag and Vinnie, It may very well be the closest I will have gotten in my lifetime to seeing a Pantera concert and I think that Phil would be the only survivor that could pull this off. Yea, it would have been cool as hell to see Rex Brown hit the stage for a couple of songs to make proper tribute to the band.
Philip H. Anselmo and The Illegals are:
Phil Anselmo – Vocals
Stephen Taylor – Guitar
Mike DeLeon – Guitar
Derek Engemann – Bass
Joey Gonzalez – Drums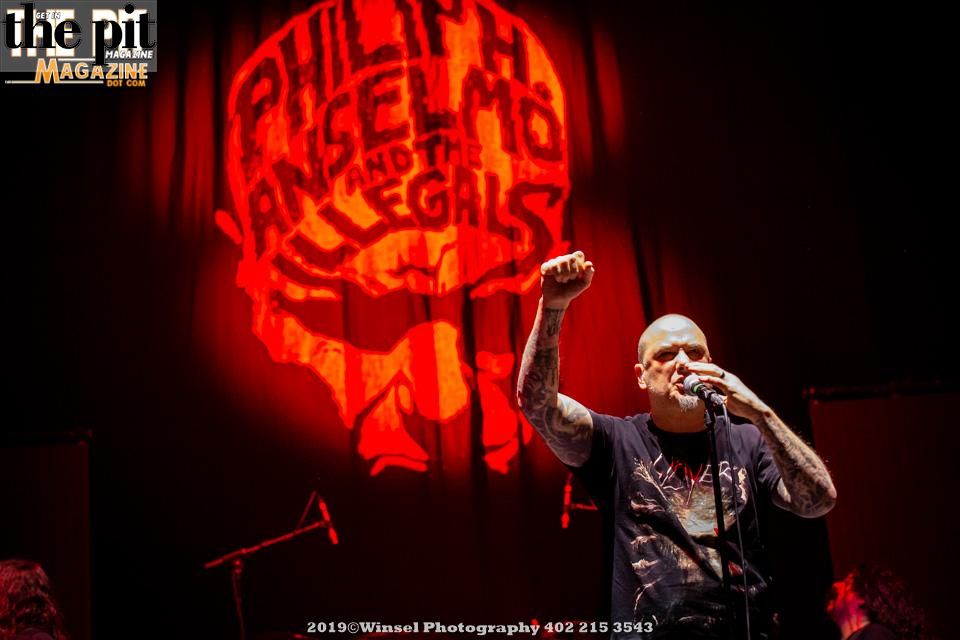 Follow The Pit on Facebook, Twitter & Instagram!
Subscribe to The Pit Newsletter today!            
Follow The Pit's Playlist of Awesomeness on Spotify!
Support this and other fine local & touring artists, dig and buy their music, and get some merch!