Lullwater release Voodoo on February 22, 2019. Record review by Twitch.
LULLWATER Formed in 2007 in Athens, Ga, the foursome was clearly born of Grunge, but has forged their own lane of grunge/original rock with passion, heart and lyrics that matter and mean something!
John Strickland Lead Vox/Rhythm Guitar
Daniel Binnie Lead Guitar
Roy "Ray" Beatty Bass/Vox
Joe Wilson Drums/Vox

Voodoo was produced by Sweden's Jakob Herrmann (Anthrax, Machine Head and Amaranthe) and recorded in 2017 at Marigny Studios in New Orleans, Louisiana.  Front-man John Strickland said that Voodoo wasn't about the band reinventing themselves but rather: "… We've grown, (and) so has our writing". He promised that the songs would "convey a depth that will expose us in a way that our fans haven't seen yet."
How does it sound, you ask? BE ADVISED:
Curtain Call begins with the most intriguing, atmospherically, eerie and machine-like intro. The tempo change and the strings in the middle of the song bring a dynamic factor to this juggernaut of a song. Dark Divided is a spirited, juicy tune that smacks the listener in their teeth! Empty Chamber, the first single from Voodoo, is a well-rounded ditty with fierce riffs and a driving bass line. The last half of the song crescendos and I was fully engaged! These 3 songs draw the listener in and are a great way to start Voodoo. Especially for a new listener like myself! Crazy good guitar solo in this one, to boot.
 Similar Skin, hits my palate with the addition of horns. I love the instrumentation!! Especially the place in the song they kick in…Feels completely natural and not a contrived, instruments for the sake of instruments type thing! Also, the hooky lyric was ringing through my mind, post listen.
This Life commences with frenzied drums and the guitars kick in and the bass line drives this ditty. The vox are also catchy and full of substance! Godlike begins with a slower tempoand builds and builds.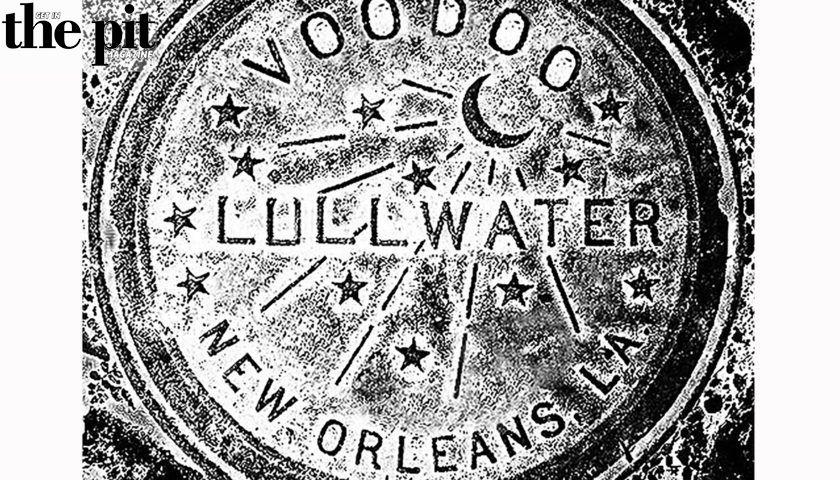 The groove on Buzzards is drum driven and seems to delineate the front half of Voodoo from the latter half. Fight of Your Life is a tune with depth and volume and the lyrics again spoke to me: "stand strong through the darkest of your night, the day will warm your soul." Into the Sun Possibly my favorite song on Voodoo brings a diversity and difference that begins the decrescendo of Voodoo as a whole.
Yellow Bird brings the listener a difference from the tenor of Voodoo as a whole. With each listen, I dig it more. Suffer Not is Lullwater bringing the listener back to earth. Strings and the vocals offer an intimacy and closeness with diverse dynamics that accentuate Voodoo and bring the listener back to square one.
Throughout Voodoo, the verses are melodic and the choruses are powerful. The addition of strings and horns fit and do not feel contrived. Add to that lyrics that have true substance and value. Lullwater has a well-played product with power, meaning, diversity, passion and lyrical integrity! You must give it a listen.
THAT IS ALL!
Follow The Pit on Facebook, Twitter & Instagram! Subscribe to The Pit Newsletter today!
Support this and other fine local & touring artists, dig and buy their music, and get some merch!