Dirty Honey at The Bourbon Theatre in Lincoln, Nebraska on December 3rd, 2019.
Dirty Honey photos by The Pit Magazine photographer, Bob DeHart Photography in York, Nebraska. ©2020.
L.A. based band Dirty Honey made their stop in Lincoln at the Bourbon Theater and gave us a performance we wont soon forget. About a month before Dirty Honey made their stop in Lincoln, I had never even heard of them. I had a couple friends tell me I should give them a listen. I downloaded their self-titled EP and listened from beginning to end.  I loved the sound of this band and became an instant fan. It was shortly after that I found out they would be stopping in Lincoln on their first headlining tour. I made sure I was there to cover and shoot these guys. I can tell you; they did not disappoint.
Dirty Honey is the first unsigned band to land a song on the Billboard Mainstream Rock Songs Chart and are gaining fans at every stop. They showed up in Lincoln on a Tuesday night to play what Guitarist John Notto describes as "New Fashioned Rock and Roll". It doesn't take long listening to Dirty Honey to get a feel for who their influences are; AC/DC mixed with some Gun and Roses with hint of Zeppelin sprinkled in. Their sound is familiar but uniquely their own which is the magic sauce that makes Dirty Honey a band you want to add to your playlist.
Dirty Honey opened the show with Scars from their self-titled EP and never looked back. Their sound and energy on stage had the crowd on their feet throughout the 9-song set. A highlight was when they covered the Aerosmith classic Last Child. Marc Labelle noted they learned the song while opening for Guns and Roses to impress guitarist Slash by playing a song off one of his most influential albums, Aerosmith Rocks.
The show was closed with their two biggest hits of their EP, When I'm Gone and Rolling 7's.
There were very few in the crowd that had seen Dirty Honey live before, but it's a safe to say that most of the mixed crowd would return for a repeat. I for one, am a big fan now and look forward to what comes next for these guys. They are well on their way.
Dirty Honey is Marc Labelle, Lead Vocals; John Notto, Guitars; Justin Smolian, Bass; and Corey Coverstone, Drums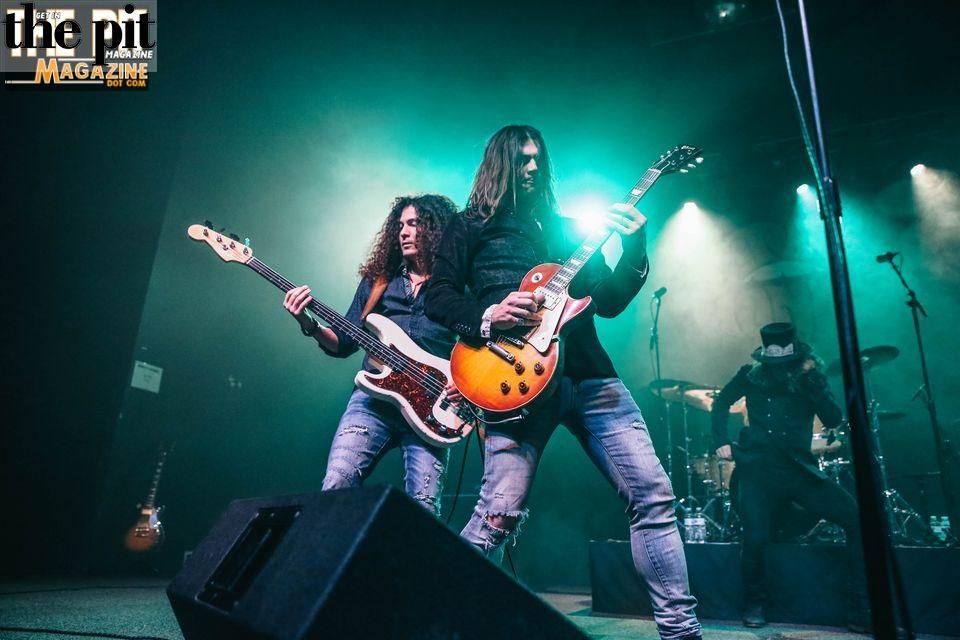 Follow The Pit on Facebook, Twitter & Instagram!
Subscribe to The Pit Newsletter today!            
Follow The Pit's Playlist of Awesomeness on Spotify!
Support this and other fine local & touring artists, dig and buy their music, and get some merch!