Trans Siberian Orchestra at Mid America Center in Council Bluffs, Iowa on November 13th, 2019.
Trans Siberian Orchestra photos by The Pit Magazine photographer, Winsel Photography in Omaha, Nebraska. ©2019.
Review by The Pit Master
It is always a big thing to cover Trans Siberian Orchestra. I have seen them five times in my life and photographed and reviewed them twice. No show is ever the same. The music is always great and the production is well beyond description.
This year was a little different for me as I was given the opportunity to interview Chloe Lowery who has also done some fine solo work over the past year. And she was kind enough to give me an after show pass to meet her and the rest of Trans Siberian Orchestra.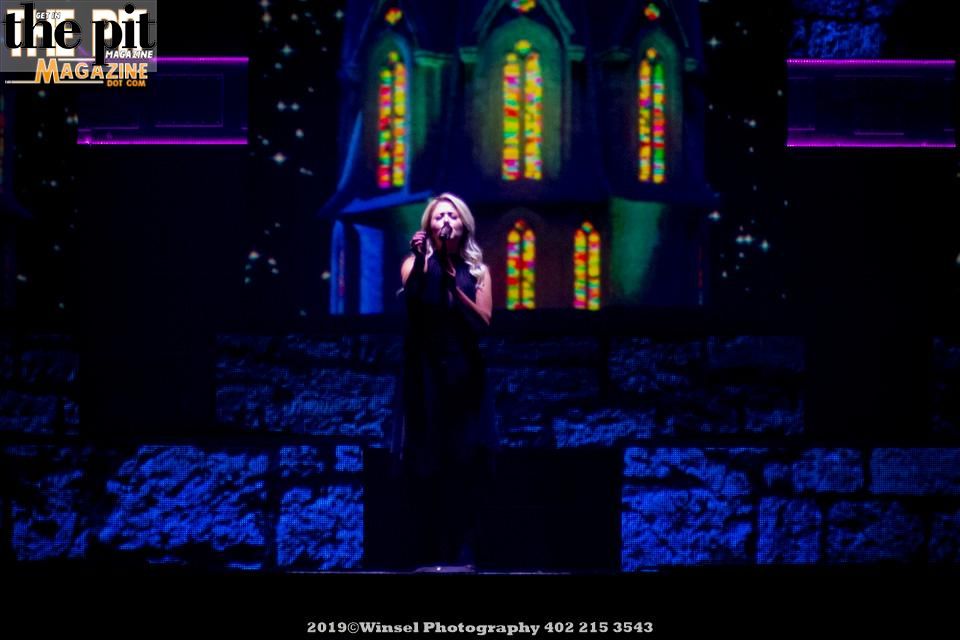 Back to the show. This was unlike shows in the past where the lights, lasers, and other stage production were minimized in the first of two acts. Not to say they were nonexistent, but they were used minimally.  The first set was filled Christmas songs like O Come All Ye Faithful/O Holy Night, Old City Bar, and a Savatage tune, Christmas Eve. The first act is what I have come to know as their traditional musical program.
Act two still has some Christmas songs, but it is also a chance for all of the musicians to showcase their talents. It was filled with classics like the songs of Mozart (Figaro), Beethoven, and Liszt. This is the part of the show with all of the bells and whistles that Trans Siberian Orchestra are famous for.
In the middle of the second act, all of the members of the troupe exited the stage with the exception of Al Pitrelli. And he began to tell a story of being in a studio with Paul O'Neill, the man that made Trans Siberian orchestra what it is today. He talked about that time and some of the profound things that Paul had said which had led to Al finding a cassette tape (for those playing at home, this was a popular music format in the 80's). And on it was a song that had never been released and was dedicated to Mr. O'Neill, Can You Hear Me Now. This was a huge departure from I know in that it was two men on the stage with an acoustic guitar. It was one of the coolest parts of the show.
As with any show, there is more than one photographer. Before the show started we were talking and noticed this gigantic cloth tent behind the soundboard, and we lightly joked how cool it would be if this were our vantage point to photograph the show. After all of the other guys left, I stayed to enjoy the rest of the show, and thankfully we did not use this as a place to see the show as under the tent was a gigantic Tesla Coil! This was a new element and it was time to spark with the music! It was super freaking cool, and to top it off, it also had flames shooting out of it.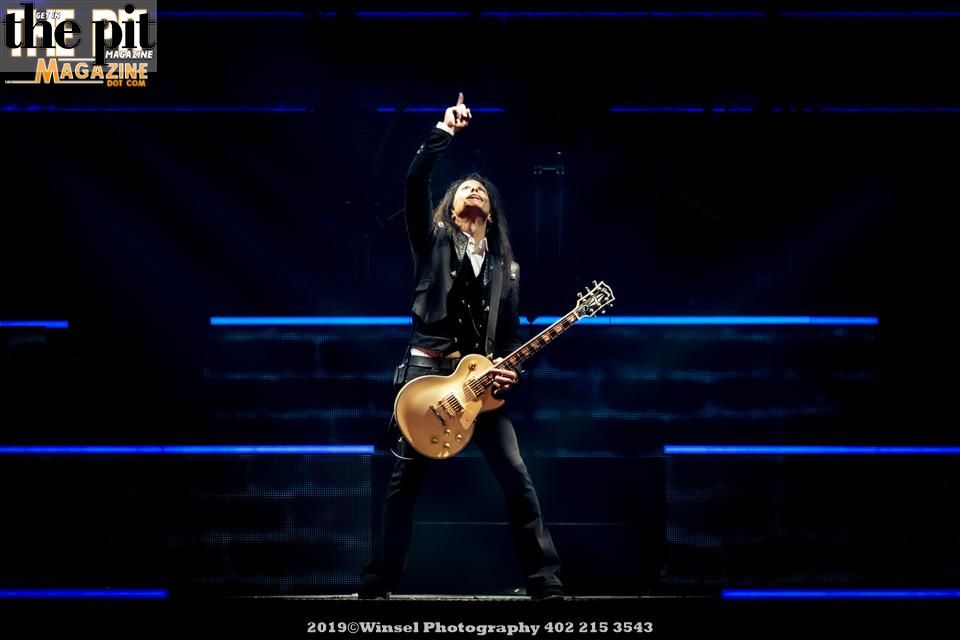 Trans Siberian Orchestra is always amazing to experience; this year was different for me as I got to meet a guest of The Pit, Chloe Lowery. I also met Jeffrey Scott Soto who had a short run with Journey from 2006-2007, and I got to shake hand with one of the greatest guitar players ever, Al Pitrelli.
I will go see, photograph, and meet them again next year and they will become part of an elite group of bands that I have seen more than five times. I am certain, it will be just as amazing as all shows before it. Go see them. It is a family friendly show and really some of the best talent and production you will see.
Interesting side note: Trans Siberian Orchestra is two troupes of highly skilled and talented artists. Things you don't know, but do now.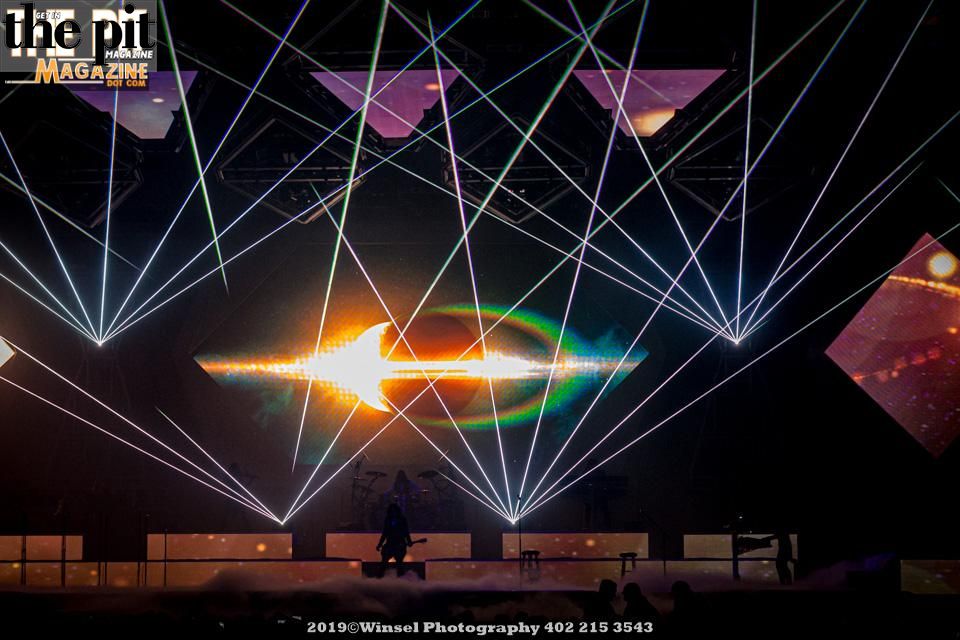 Follow The Pit on Facebook, Twitter & Instagram!
Subscribe to The Pit Newsletter today!            
Follow The Pit's Playlist of Awesomeness on Spotify!
Support this and other fine local & touring artists, dig and buy their music, and get some merch!
Follow Winsel Photography on Facebook, Twitter, and Instagram!