The Word Alive at The Bourbon Theatre in Lincoln, Nebraska on April 18, 2023.
Photos and Review by The Pit Magazine Contributor, Bob DeHart Photography
The crowd was on board with The Word Alive from the first note through the whole set. Maybe a little too much, as mid-way through the set, they had to stop for venue staff to help an injured fan get help. Nothing too serious, turns out it was just an injured knee. The small set back didn't hold the band or the crowd back. Once everyone knew that the fan was alight, it as game on from there.
It was a group effort from the The Word Alive, as each member was clearly all in to get the crowd up and on their feet. As I was watching, two words stuck in my head- emotion and intensity. There was plenty of that throughout the set. This was my first experience with The Word Alive. I had heard of them, but can't tell you for sure if I had actually heard them before.
I know that they've been around awhile, formed in 2008, in Phoenix, Arizona. I also know the band has had some members leave, but for any band that has been around for a while that is not anything new. The fans seemed to have embraced the new members and loved what they were hearing. I was impressed overall with the performance, made me a little embarrassed that I hadn't gave them a real chance before. That will change from here on out, The World Alive will definitely be added to my playlist.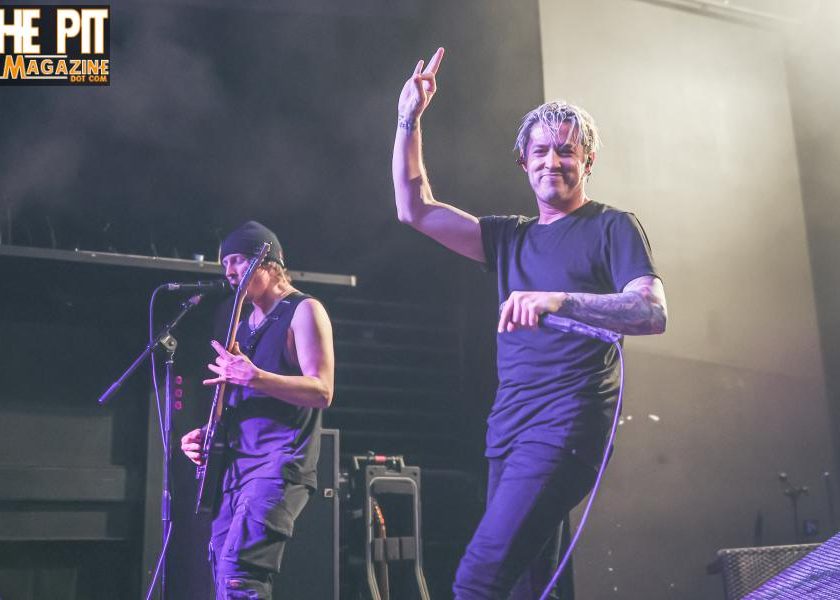 Photos by The Pit Magazine photographer, Bob DeHart Photography in York, Nebraska. ©2023.
Follow The Pit Magazine on Facebook, Twitter, Instagram and Spotify!
Subscribe to The Pit Newsletter today!
Support this and other fine local & touring artists, dig and buy their music, and get some merch!