Teddy Swims at The Admiral in Omaha, Nebraska on October 31st, 2023.
Photos and Review by The Pit Magazine Contributor Katherine Pelton Photography
Teddy Swims brought his "I've Tried Everything but Therapy" tour to Omaha, NE. In the Halloween spirit, Swims and what he refers to as "the best damn band on the planet" (Freak Freely) dressed in costumes from the popular movie Holes. The Admiral was packed top to bottom with his fans singing along to every song. However, even if you hadn't known a single lyric from Swims, his vocal talent alone was enough to completely enamor you.
Teddy Swims has a unique ability to blend elements of genres like country, R&B, soul, and rock all into one. He expertly sang his own songs and covered some fan-favorites such as "Don't Stop Believin" by Journey. The highlight of the show for many began when the audience heard the first few notes of his hit song "Lose Control," a tall order for a live vocal performance, yet he flawlessly sang each note. He is not only an incredible singer, but a captivating performer who has the ability to hold his audience's attention from his first step on stage to the final note.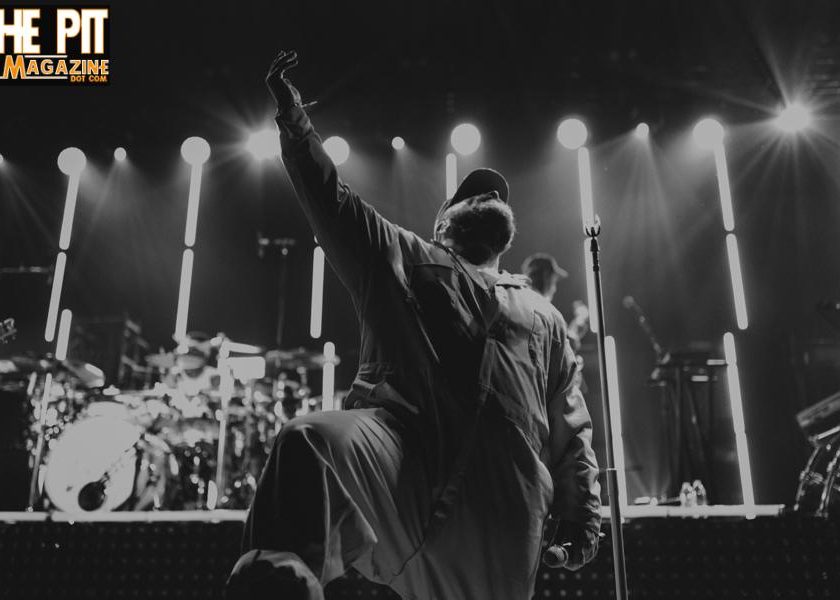 Photos by The Pit Magazine photographer Katherine Pelton Photography, in Omaha, Nebraska. ©2023.
Follow The Pit Magazine on Facebook, Twitter, Instagram, and Spotify!
Subscribe to The Pit Newsletter today!
Support this and other fine local & touring artists, dig and buy their music, and get some merch!