Saul at The Bourbon Theatre in Lincoln, Nebraska on November 7th, 2023.
Photos and Review by The Pit Magazine Contributor, Bob DeHart Photography
Saul is one of those shows I had been anticipating for a while. A great couple of local openers, Cyphen and The World Without Us, warmed up the crowd. And for a Tuesday night, it was a great crowd. Not quite capacity but very close. When Saul took the stage they were amped up and ready to roll. Saul has been touring with Red on the east coast and getting  back to their roots as a Midwest band was nice change. If you haven't seen Saul yet, you need to get out and check them out.
This was my second time getting to see Saul perform live and they just seem to get better with each viewing. I feel like they are a band that is just on the cusp of breaking out and hitting it big. They have a great following and amazing songs. I especially loved hearing the new single "A Million Miles" played live. The song rocks…and it shows they mean business. I really believe it if hadn't been for the pandemic that there would be a lot more people who know who Saul is. Their first full release, Rise As Equals, was released in the middle of the COVID epidemic. Which, put a big damper on touring and getting their name out there. As they tour now, I believe they will get bigger and bigger.
As for the show itself, they are a high energy give it all we got kind of band on stage. They kept the crowd on their feet the whole time. It's fun to watch a band that obviously loves what they do. They have constant smiles on their faces as they play. Saul is made up of Blake Bedsaul (lead vocals), Zach Bedsaul (lead guitar), William Mcllravy (bass) and Myles Clayborne (drums). Interesting side note, I taught William when he was in the 8th grade…years ago obviously. It's great to see him now and doing something he loves. This was a hometown show for him as he resides in Lincoln, Nebraska now.
Check these guys out if you get the chance. They are a fresh take on new rock and metal. Strong songs and a great live show. What more could you ask for?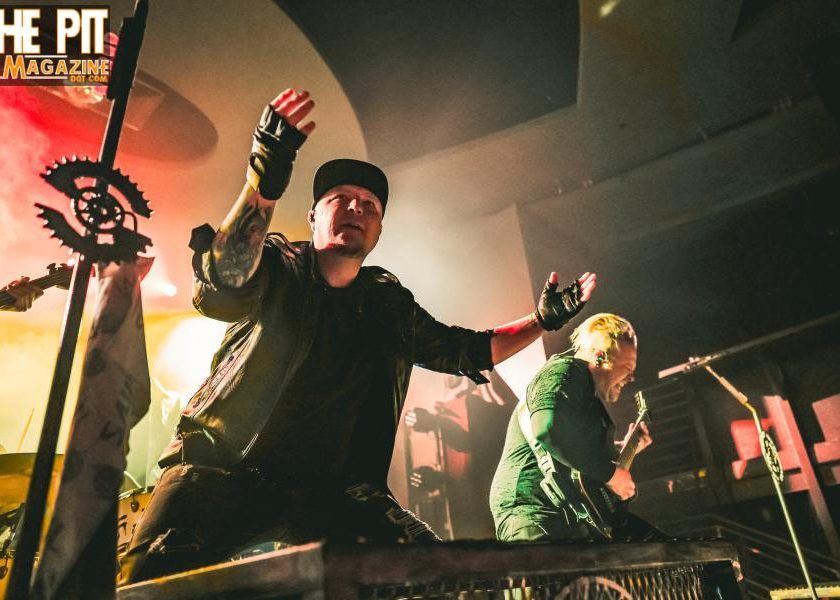 Photos by The Pit Magazine photographer, Bob DeHart Photography in York, Nebraska. ©2023.
Follow The Pit Magazine on Facebook, Twitter, Instagram, and Spotify!
Subscribe to The Pit Newsletter today!
Support this and other fine local & touring artists, dig and buy their music, and get some merch!