Red at The Bourbon Theatre in Lincoln, Nebraska on November 7th, 2023.
Photos and Review by The Pit Magazine Contributor, Bob DeHart Photography
Red is one of those bands that just seems to have been around forever. Their debut album "End of Silence" came out in 2006. I wasn't much into them at the time, but I had several friends telling me I needed to check them out. Which, when they were nominated for a Grammy that year, it definitely got my attention. They are not a band that is easy to ignore. They have several releases since that have shown the deserve all the recognition they get. This was my first time seeing them live.
I chatted with what I would call some Red superfans in the crowd that night. Just asking questions about what to expect. These were fans that had reached double digits in seeing them live, so I trusted what they said. They told me to expect a high energy show where there would be lots of running, jumping, and head banging. They were not wrong. Throw in an elaborate stage set up with a sophisticated lighting system, and you got yourself a pretty amazing rock and roll show.
Red are veterans of the touring circuit and definitely know to work the crowd. While I was familiar with the band I wasn't familiar with their story. Lead singer, Michael Barnes and twin brothers Anthony Armstrong (guitar) and Randy Armstrong (bass), have been friends since the 3rd grade. The new guy in the group is drummer Brian Medeiros.
The diversity of the types of music Red plays is pretty amazing. From Christian rock through some grunge, and pretty much everything in between. Red scorched through an 18 song set that spanned their career releases. It's safe to say that they had a little bit of something for everyone. They ended with the hit song that started it all for them, "Breathe Into Me'. A great way to cap off the night.
I was super impressed by these guys. I wasn't sure what to expect, but it was a great night of amazing music. I will definitely see these guys again, my biggest regret is that it too long for me to have this experience.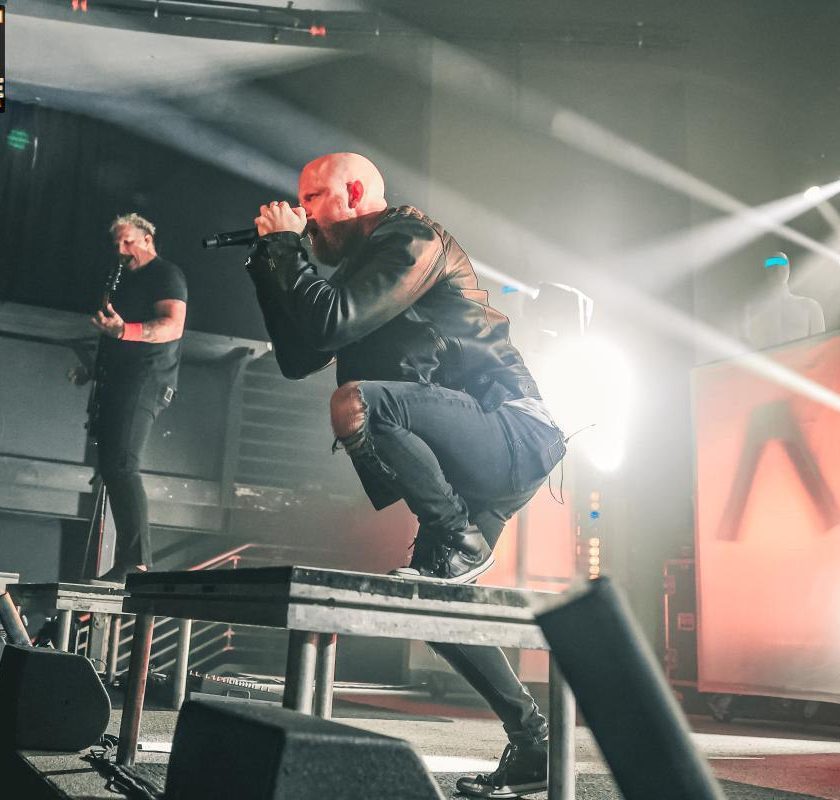 Photos by The Pit Magazine photographer, Bob DeHart Photography in York, Nebraska. ©2023.
Follow The Pit Magazine on Facebook, Twitter, Instagram, and Spotify!
Subscribe to The Pit Newsletter today!
Support this and other fine local & touring artists, dig and buy their music, and get some merch!