Mammoth WVH at Arvest Bank Theatre in Kansas City, Missouri on March 11th, 2023.
Photos and Review by The Pit Magazine Contributor, Bob DeHart Photography
This was my first time getting to see Mammoth WVH live, and I can say that they definitely did not disappoint. Led by Wolfgang Van Halen, the son of the one and only Eddie Van Halen. Since releasing the Mammoth WVH album back in 2021, they have toured constantly in support of the album since. I say "they" but the album itself was written and recorded by Wolfgang himself. He played all the instruments himself, taking his time over several years to complete the album. The first single, Distance, released as a tribute to his dad. I think it's a great album from start to finish, but not what most Van Halen fans might be expecting. I think it's refreshing that Wolfgang is blazing his own path and not trying to recreate what has been done already by his Van Halen family.
If you showed up to the show thinking you might hear some Van Halen songs, you would be very disappointed. Wolfgang has been adamant that he will not be playing any such songs and feels like it would be tarnishing the legacy of his father to do so, plus the fact he doesn't want people to think that he trying ride those coattails to stardom. Which you have to respect, as much as I'd love to hear him crank out some Van Halen tunes, I respect why he doesn't.
The show itself was great. Even without playing any Van Halen songs, it's easy to hear the influence Eddie Van Halen had on his son's playing. It was fast paced eight song set. Wolfgang Van Halen has a great singing voice and also had triple duty during the set with lead vocals, lead guitar, and keyboards. The rest of Mammoth WVH's touring band is made up of Frank Sidoris (guitar), Jon Jourdan (guitar), Ronnie Ficarro (bass), and Garret Whitlock (drums). This band plays together very well and sounds very full with the three guitar attack.
While the set list was made up from the current Mammoth release, Wolfgang teased the crowd with information would be coming very soon about some new music. I'm looking forward to what come next from Mammoth WVH. From watching this show you get the feeling that Wolfgang is just getting started.
MAMMOTH WVH SETLIST:
Mammoth
Mr. ED
Epiphany
Stone
Think It Over
Distance
You're to Blame
Don't Back Down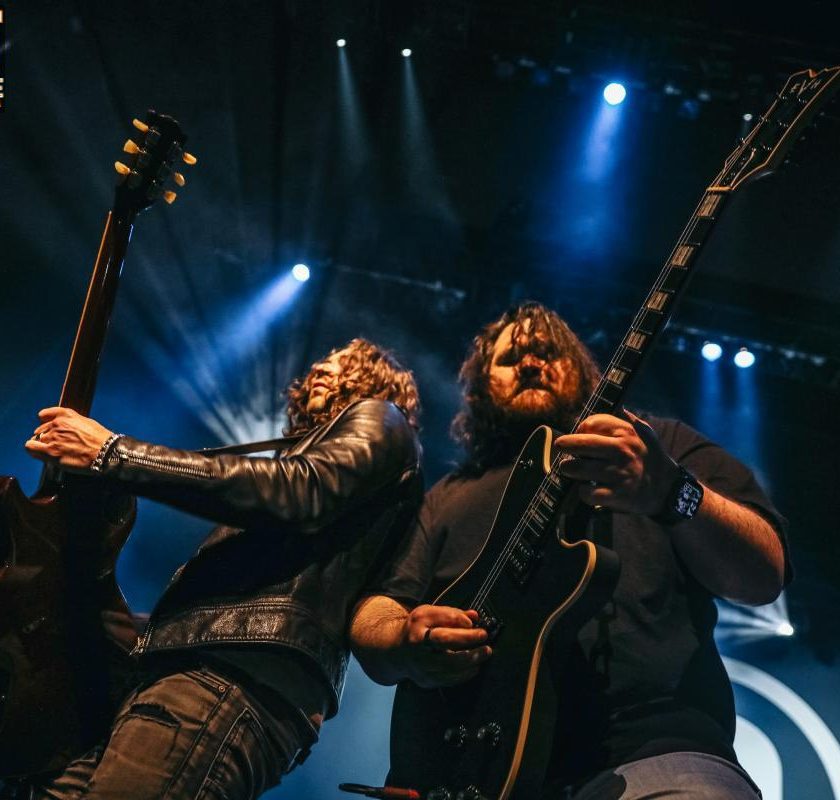 Photos by The Pit Magazine photographer, Bob DeHart Photography in York, Nebraska. ©2023.
Follow The Pit Magazine on Facebook, Twitter, Instagram and Spotify!
Subscribe to The Pit Newsletter today!
Support this and other fine local & touring artists, dig and buy their music, and get some merch!