Pistols at Dawn at Arvest Bank Theatre in Kansas City, Missouri on March 11, 2023
Photos and Review by The Pit Magazine Contributor, Bob DeHart Photography
Covering shows is a great way to discover bands you haven't been familiar with and for me this time, it was Pistols at Dawn. They are not necessarily a new band, they formed in 2015 out of Atlanta, Georgia, but somehow have been off my radar until now. It's hit and miss at times when you catch the opening acts, but I have to give props to Alter Bridge for selecting these guys…they were amazing! High energy, great songs, and a strong musicians across the board. The opening acts typically only get about 30 minutes of stage time and for me, that wasn't enough for. I could have used a few more songs from them.
The latest release from Pistols at Dawn, "Ascenion", has become a regular on my Spotify playlist. I encourage you to check them out if you haven't yet. The opening track "Fly" is amazing, it was one of my favorites from the show. Guitarist Tommy Richardson set the tone for the set by laying down an incredible solo to start the show. The band then launched in to "Gauntlet", followed by the before mentioned "Fly". The next song was easily my favorite song of the set, "Voices". That song should be a big hit. I hope it gets the attention it deserves. The set was then rounded out with "The Truth", "Man in the Box", and "Under the Surface".
Catch these guy if you can. Currently on tour with Alter Bridge and Mammoth. And this summer will be opening for Ugly Kid Joe.
Pistols at Dawn are:
Drummer- Adam Jaffe
Devin White- Guitarist
Will James- Lead Guitarist
Billy Sullivan – Bass
Chris Hodges- Lead Vocals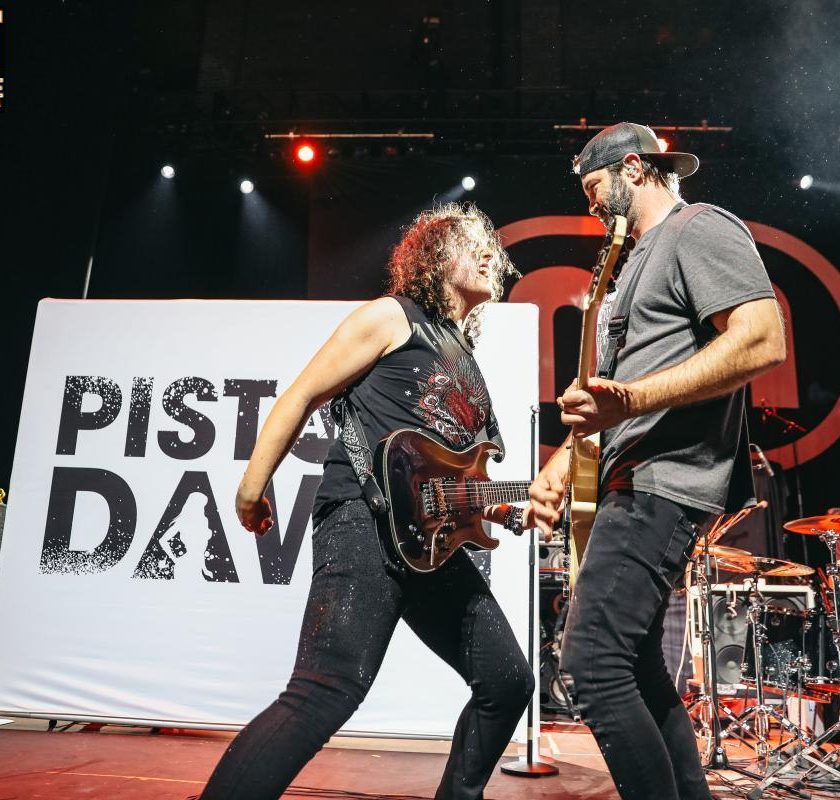 Photos by The Pit Magazine photographer, Bob DeHart Photography in York, Nebraska. ©2023.
Follow The Pit Magazine on Facebook, Twitter, Instagram and Spotify!
Subscribe to The Pit Newsletter today!
Support this and other fine local & touring artists, dig and buy their music, and get some merch!