Sleep Signals at the Liederkranz in Grand Island, Nebraska on March 3rd, 2023.
Photos and Review by The Pit Magazine contributor, Bob DeHart Photography
Going to Grand Island to shoot Sleep Signals last Friday night, I was a little apprehensive about where the show would take place. Upon arriving at the Liederkranz, I was pleasantly surprised. It was a spacious venue that was hosting its first rock show. I chatted with several local fans who were excited about hosting this show and were hopeful that it went well so more bands would make a stop through Grand Island. If we judge by how the Sleep Signals show went, there should be more bands coming to grace the stage at the Liederkranz.
Sleep Signals is currently touring in support of their "Ethereal" EP, which was released in 2021. A devastating bus accident derailed the tour in 2021. Reading about the tragic crash and how this band has responded, has given me a new found respect for them. Even if I had never heard a Sleep Signal song, I'd still be a fan, because how can you not admire the resilience of these guys?
But the thing is, they killed it on stage in Grand Island, and their music speaks volumes about who they are. I'd listened to the new EP a few times to prep for the show. I really liked the EP, but became a big fan after watching them perform live. This was my first Sleep Signals show and I hope it won't be my last. The songs are strong and the energy they bring to the stage is enough to give any band a run for their money. A highlight for me was when they played their latest release, "The Return". The song was written before the accident has some new found meaning since hitting the road again. If you get a chance to see these guys, do it. You won't be disappointed.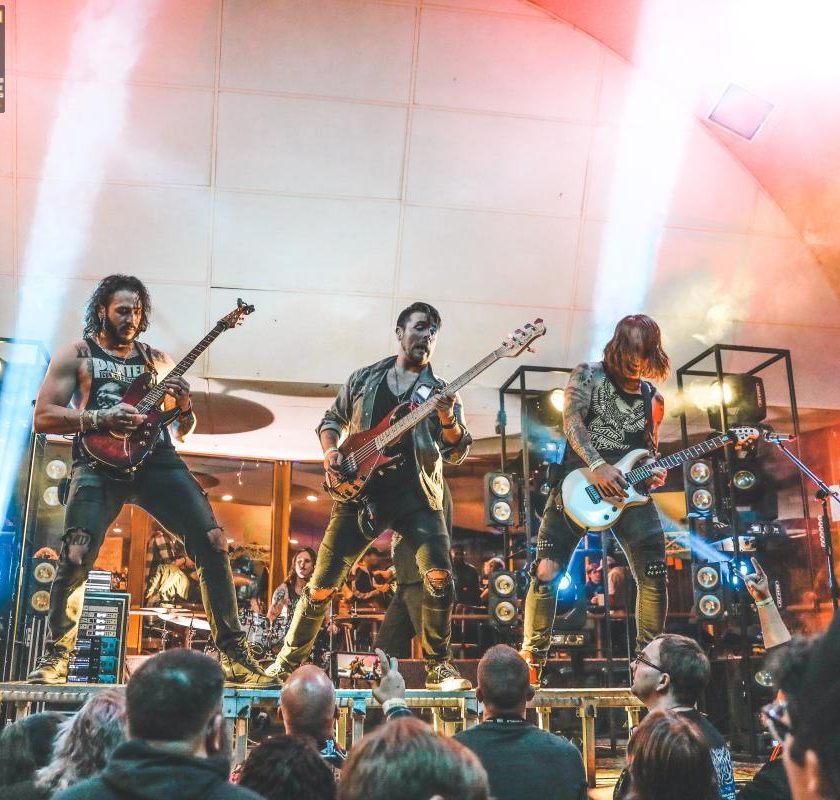 Photos by The Pit Magazine photographer, Bob DeHart Photography in York, Nebraska. ©2023.
Follow The Pit Magazine on Facebook, Twitter, Instagram and Spotify!
Subscribe to The Pit Newsletter today!
Support this and other fine local & touring artists, dig and buy their music, and get some merch!