Alter Bridge at Arvest Bank Theatre in Kansas City, Missouri on March 11th, 2023
Photos and Review by The Pit Magazine Contributor, Bob DeHart Photography
It was an amazing night in Kansas City! Alter Bridge headlining with Mammoth WVH and Pistols at Dawn warming the crowd up. I'd never been to The Midland Theater in Kansas City before. If you get a chance to see a show there, you should definitely do it. Maybe one of the most unique venues in the Midwest. A definite old time theater feel and look. The atmosphere was also great as the crowd came ready to rock.
Alter Bridge opened with "Silver Tongue", a song of their new Album "Pawns and Kings", and the assault continued from there right into "Addicted to Pain". One thing about Alter Bridge is the come at you with one heavy riff after another. Myles Kennedy and Mark Tremonti are the dynamic duo of heavy melodic rock. Neither of them missing a beat as they tore through an awesome set list hitting songs from the full Alter Bridge catalog. Several from their debut album in 2004, One Day remains. I hadn't heard some of those songs in a while and forgot how great they are. A highlight for me was a couple of acoustic songs with just Kennedy and Tremonti on stage performing Watch Over You and In Loving Memory (a song Tremonti wrote for his late mother).
Mixed in were a couple songs sung by Tremonti, Cry of Achilles, and Waters Rising. Tremonti has an amazing voice which adds a different level to the band. Alter Bridge is rounded out by bass player Brian Marshall and drummer Scott Phillips. As mentioned earlier, Alter Bridge is currently out on tour supporting their latest release Pawns and Kings. It is another great release from these guys. Give it a listen if you haven't yet. I'm not sure it's possible for these guys to release a bad album.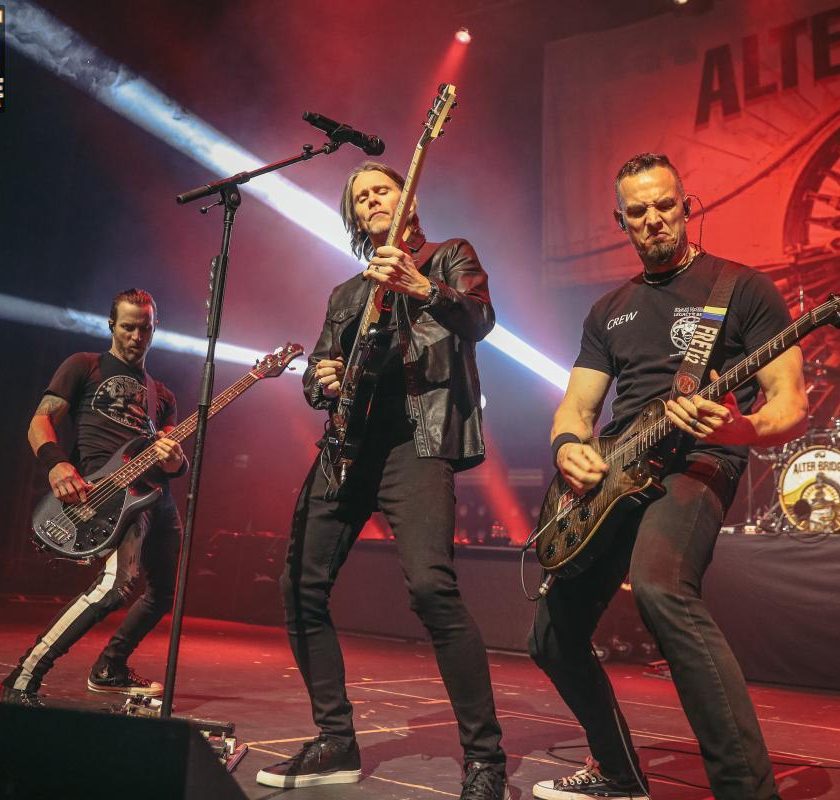 Photos by The Pit Magazine photographer, Bob DeHart Photography in York, Nebraska. ©2023.
Follow The Pit Magazine on Facebook, Twitter, Instagram and Spotify!
Subscribe to The Pit Newsletter today!
Support this and other fine local & touring artists, dig and buy their music, and get some merch!