Fear Factory at The Bourbon Theatre in Lincoln, Nebraska on April 9th, 2023.
Photos and Review by The Pit Magazine Contributor Bob DeHart Photography
Fear Factory is one of those bands that just seems that they've always been around. I forget the first time I heard of them, but this was my first time to experience them live. They were by far the loudest band of the night. The crowd was no holds barred during the set. Fear Factory is a pioneering industrial metal band that held up that legacy well during this performance. Machine like rhythms, crushing guitar, and just raw emotion from start to finish.
New lead vocalist Milo Silvestro did an amazing job. His haunting voice was very powerful. He seemed very at home leading the band through each song. Dino Cazares, the founding guitarist and lone original member, played with lots of energy and emotion. Truly playing for this band is a labor of love for Cazares. Each riff and solo played came straight from the heart. On drums there was Mike Heller and bass was Tony Campos, who had double duty playing for Static-X too.
The setlist was a great mix of old and new that showed how the band has evolved over the years. A stand out for me was the set closer "Replica". Other hits included "Martyr" and "Linchpin". It was a great set with a cool stage set up that included an elaborate light set up to help energize the crowd.
Overall, a great show and a memorable one for me as my first experience with Fear Factory. While not the complete original band, I'd say it was still worth the wait.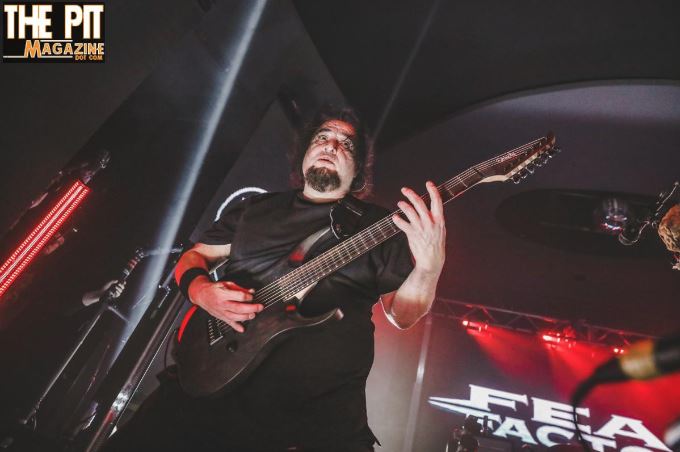 Photos by The Pit Magazine photographer, Bob DeHart Photography in York, Nebraska. ©2023.
Follow The Pit Magazine on Facebook, Twitter, Instagram and Spotify!
Subscribe to The Pit Newsletter today!
Support this and other fine local & touring artists, dig and buy their music, and get some merch!