Dope at The Bourbon Theatre in Lincoln, Nebraska on April 9th, 2023.
Photos and Review by The Pit Magazine Contributor, Bob DeHart Photography
Covering Dope on April 9 th as part of the Rise of the Machine Tour (opening for Static-X) was a new experience for me. My first time catching Dope live, although they are a band that I have been familiar with over the years. I was impressed with how they looked and sounded. And while there were several bands on the bill that night, it was apparent that Dope had a huge following of the sold out crowd at the Bourbon Theatre in Lincoln, Nebraska.
Dope definitely provided a high energy atmosphere that kept the crowd going throughout the set. Hard hitting guitar riffs, pounding drums, and lead vocalist Edsel Dope's aggressive vocals gave the crowd everything wanted and expected from the band. If you are into rebellion, anger, and general chaos…then this is the band for you. I enjoyed the high energy show! Edsel joked a few times throughout the show about being older and how touring is harder, but to tell you the truth, these guys brought an intense show that showed no signs of weakness. They are definitely not for the faint of heart.
The highlight for me was the closing number, their metal version of You Spin Me Round (Like a Record). A perfect song to end the set on. The other members of Dope are: Guitarist Virus, bassist Acey Slade, and drummer Daniel Fox. All joking aside, these guys have been around for awhile, but they are a band that brings it each night and is worth the time to check them out. Old or not…Dope is a hard hitting metal machine. Ask any of the sold out crowd member…they will tell you.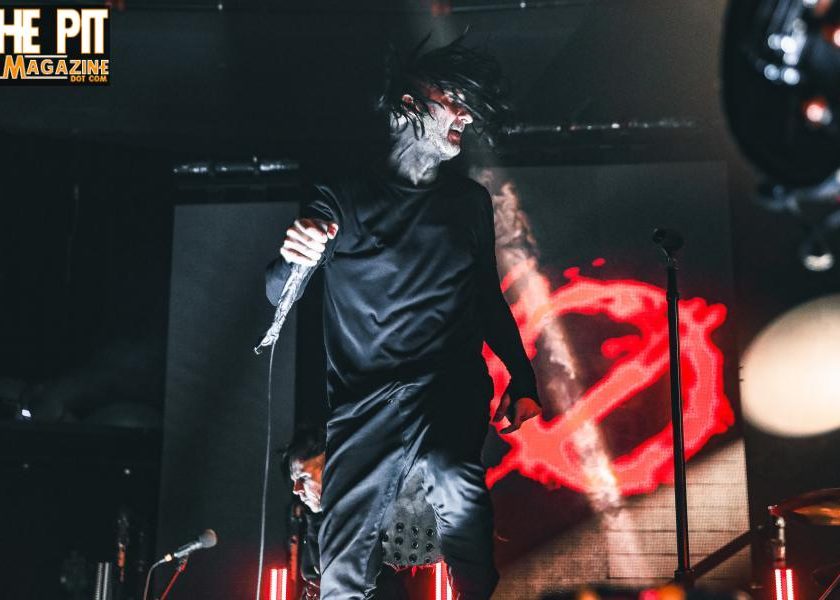 Photos by The Pit Magazine photographer, Bob DeHart Photography in York, Nebraska. ©2023.
Follow The Pit Magazine on Facebook, Twitter, Instagram and Spotify!
Subscribe to The Pit Newsletter today!
Support this and other fine local & touring artists, dig and buy their music, and get some merch!