City Morgue at The Pageant in St. Louis, Missouri on March 8th, 2023
Photos by The Pit Magazine photographer Sevauna Photography
It has been quite a while since I attended a concert other than good old rock, but this rap concert did not disappoint! City Morgue is a smaller music duo consisting of ZillaKami and SosMula that took the stage at The Pageant in St.Louis. Forming in 2017 in New York, they did not get much attention until 2019 when they released their second mixtape, "Vol.2: As Good As Dead". They had collaborations with well-known artists such as Denzel Curry to help the duo take off. Their most popular song to date, "Inferior" was released in this mixtape. It is my personal favorite!
Their latest release by City Morgue, "Vol 3: Bottom of The Barrel" back in 2021 got positive feedback and was the main focus for this tour. The best way to explain their music style would be hardcore punk rap, but it seems like everyone has their own definition of them. They are easily known for their aggressive and high-energy performances. A DJ started off the night, playing a few songs of many genres to make sure every crown member was hyped for the concert. This was by far the rowdiest crowd I have seen this year. With the balcony closed off, the venue was a tight fit of hundred of people ready to move.
City Morgue ran onto the stage and the crowd went wild. As they opened with their song "The Electric Experience", the crowd began to mosh… this continued for the full hour of the duration of the show. This crowd was absolutely electric! They made sure to fit in over 16 songs by playing snippets of each one. They always picked the best parts, the audience screaming along word by word. I am glad I had my earplugs for this one, you could feel the bass of each song in your entire body. This combined with their insane vocals made a perfect performance.
ZillaKami covered the higher verses while SosMula aced the lower vocals. A few songs in they played their big hit "Draino", which started the crowd surfers. This was my first time seeing constant surfers for the entirety of the show. The security guards had their hands full… literally! I am glad I was able to hop back into the rap scene and see them live. It was an intense, raw, aggressive, and overall exciting performance.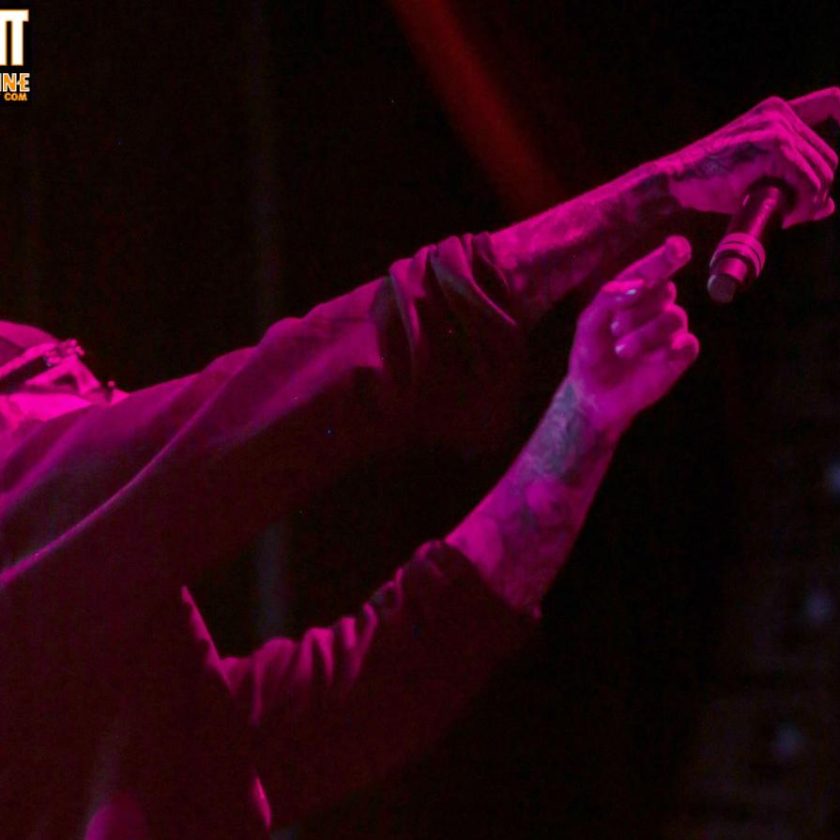 Photos by The Pit Magazine photographer Sevauna Photography in St. Louis, MO. ©2023.
Follow The Pit Magazine on Facebook, Twitter, Instagram and Spotify!
Subscribe to The Pit Newsletter today!
Support this and other fine local & touring artists, dig and buy their music, and get some merch!