AD INFINITUM to Release New Record Chapter III – Downfall, out March 31, 2023
Rising modern symphonic metal outfit AD INFINITUM are breaking in with their mesmerizing new single, "Seth", exceeding all expectations and heating up the excitement for their electrifying new studio album, Chapter III – Downfall, out March 31 via Napalm Records, once more!
 
The new hit "Seth" creates a heavy presence with distorted guitars crushing a groovy riff, charging into a captivating chorus with Melissa Bonny at lead singing a beautifully triumphant melody. This song's resounding modern sound and eerie ambience will have new fans turning heads, all emphasized by an accompanying bombastic video. "Seth" is now available on all streaming services worldwide!
AD INFINITUM on "Seth":
"Today we unveil one more piece of our upcoming album Chapter III – Downfall. A song about Seth, the god of chaos and destruction, about jealousy, ambition, betrayal, treason and illusions. And eventually about justice and resolution. All this served with heavy riffs and a beautiful video by Vincent De Fallois. Enjoy!"
Chapter III – Downfall bewitches with an innovative sound full of soaring melodic splendor juxtaposed against brooding, dark and even gothic heaviness. Exploring concepts of Ancient Egyptian history and mythology, the band melds a perfect balance of storytelling and technically sophisticated songwriting, spreading their wings in both areas of production and lyricism. Charging instrumentals, pounding drums, chunky, grooving riffs, mind-boggling solos and enchanting orchestrations build the band's unique world of sound as frontwoman-to-watch Melissa Bonny's soul-stirring cleans and haunting growls put her incredible vocal range on display – dropping jaws with each line.
AD INFINITUM add:
"The word is out, Chapter III – Downfall is on its way! For this album, we explored stories and legends of Ancient Egypt with, as star character and main inspiration, Cleopatra. We added some extra dimension and sounds to our signature AD INFINITUM sound to create an extra dimension, transporting the listener to mystical landscapes of another era. We are beyond excited to start to unveil this new record!"
Pre-Order your copy of Chapter III – Downfall NOW!
AD INFINITUM are:
Melissa Bonny – Vocals
Adrian Thessenvitz – Guitars
Korbinian Benedict – Bass
Niklas Müller – Drums
FIND AD INFINITUM: Instagram | Facebook | Spotify | The World Wide Web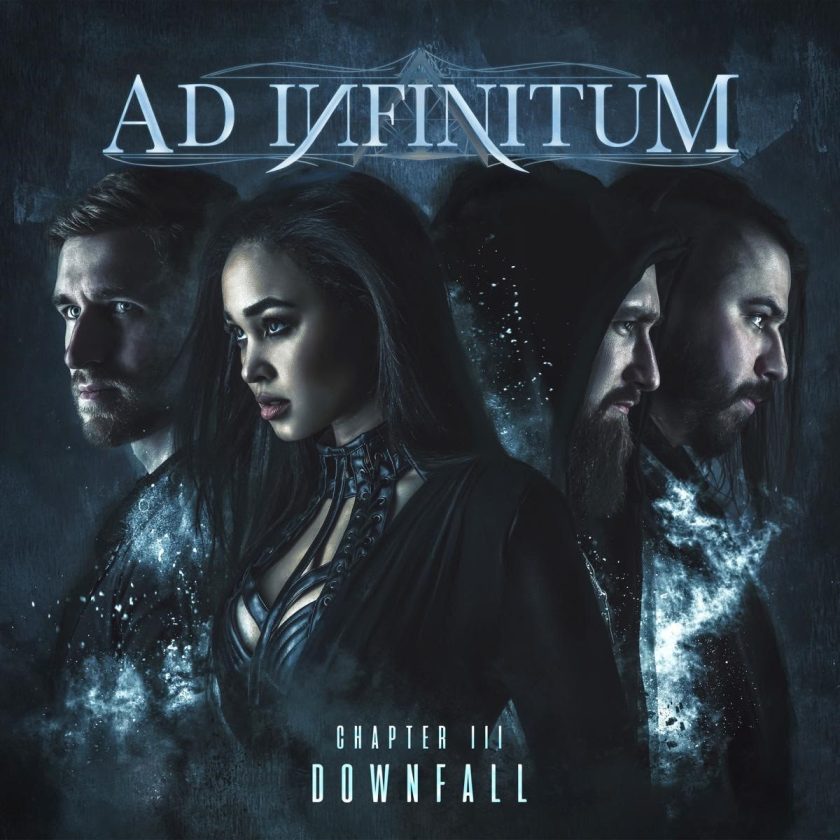 Follow The Pit Magazine on Facebook, Twitter, Instagram and Spotify!
Subscribe to The Pit Newsletter today!
Support this and other fine local & touring artists, dig and buy their music, and get some merch!