Dream Theater at The Orpheum Theater in Omaha, Nebraska on November 4th, 2019.
Dream Theater photos by The Pit Magazine photographer, Winsel Photography with the help of Andy Kunz of Andy & Tamara Photography in Omaha, Nebraska. ©2019.
I bought my first Dream Theater record, Images and Words, in 1992, and I freaking love it! I became in an instant fan of the iconic progressive metal band. In the 18 years since the first record I also bought Metropolis Pt. 2 (1999), Six Degrees of Inner Turbulence (2002), Octavarium (2016), and Distance over Time (2019). So yea, I am a fan that really enjoys their music. However, I can't tell you the name of every piece of music they have made.
Winsel Photography Gallery
A release hit my desk that Dream Theater was going on tour and they were going to be in Omaha! I almost died on the inside because I have waited almost 20 years to see them play it all live. And it was well worth the wait!
The showed started with "Atlas" a great instrumental introduction that set the tone for the rest of the night. It came with some great backstage production with great graphics projected onto a screen behind the drum kit.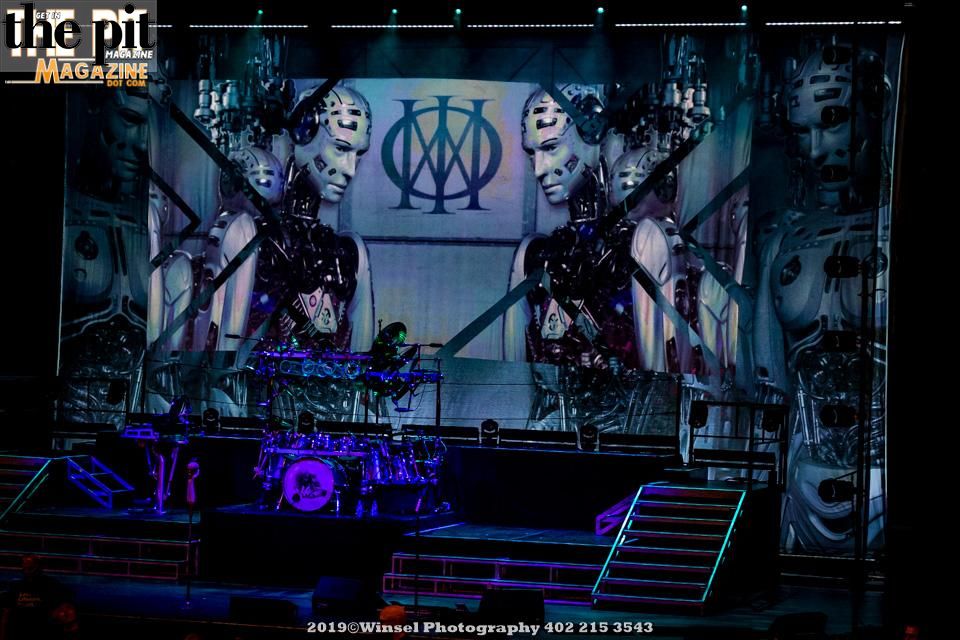 Dream Theater then rolled straight into music from their most recent record, Distance Over Time with Untethered Angel and Paralyzed and then A Nightmare to Remember from Black Clouds and Silver Linings (2009). They pushed forward to what I thought was the rest of the show by ending it with Pale Blue Dot.
BUT That was not the end. The show was set up in two acts so this was an intermission before Act 2!
They came back and played 1999's Metropolis, Part 2: Scenes From a Memory, in its entirety! Of all of the records that I own by Dream Theater, this is my favorite. And after taking photos I took my seat 10 feet from John Petrucci, (guitar), John Myung (bass), and James LaBrie (vocalist). With Jordan Rudess on keyboard and Mike Mangini slamming the tubs!
Andy Kunz Gallery
My friends, this was a magnificent trip with Dream Theater and it was well worth the wait to see them in concert. If they roll into your neighborhood during this tour, please do yourself a solid and go see them!
Follow The Pit on Facebook, Twitter & Instagram!
Subscribe to The Pit Newsletter today!
Follow The Pit's Playlist of Awesomeness on Spotify!
Support this and other fine local & touring artists, dig and buy their music, and get some merch!