Dead Poet Society at The Pageant in St. Louis, Missouri on March 2nd, 2023.
Photos and Review by The Pit Magazine contributor Sevauna Photography
After a slow winter, concerts are emerging again! Dead Poet Society opened for headliner Highly Suspect here in St.Louis at a sold-out show. As an opener, I was surprised that the majority of the venue clearly loved and knew the band. This alternative rock band from Boston, Massachusetts, gained attention back in 2015 following the release of their debut single 'Sound and Silence'. This was a perfect song to open the show with!
Their newest album "-!-", which was released in 2021, has helped the band rise into the alternative rock music scene. The energy was high from the moments the lights rose and fell. After opening with their first release, they performed a few fan favorites from "-!-". "Lo Air" in particular rose the most vitality. The pit was moshing and everyone was singing along, preparing them for the main act.
Prior to the show, I was not an expert on the band. After experiencing their music live, I can see why their popularity is growing. Lead singer Jack Underkofler has a distinct grit in his voice that comes with emotional lyrics and has evident talent on the guitar as well. The band's dynamic rhythm makes their intricate songs very catchy. I am now a fan that will follow watching them beam into the
spotlight!
Dead Poet Society are:
Jack Underkofler – vocals
Jack Collins – guitar
Nick Taylor – bass
Will Goodroad – drums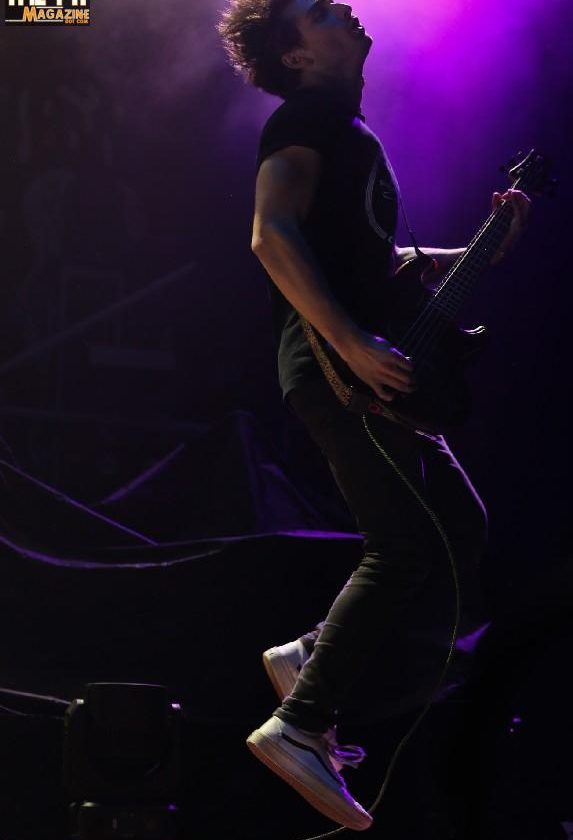 Photos by The Pit Magazine photographer Sevauna Photography in St. Louis, MO. ©2023.
Follow The Pit Magazine on Facebook, Twitter, Instagram and Spotify!
Subscribe to The Pit Newsletter today!
Support this and other fine local & touring artists, dig and buy their music, and get some merch!