Highly Suspect at The Pageant in St. Louis, Missouri on March 2nd, 2023.
Photos and Review by The Pit Magazine Contributor Sevauna Photography
Nothing beats the feeling of the first concert after a slow winter! Highly Suspect took the stage selling out The Pageant here in St.Louis. They have worked hard to get their name out there, and it has worked! They started small in Cape Cod, Massachusetts as a cover band for artists such as Pink Floyd and Sublime in 2009. After releasing several EPs, the band gained attention after releasing their first album 'Mister Asylum' in 2015. This album was nominated twice in the 58th Grammy Awards for Best Rock Album and Best Rock Song for 'Lydia'. This song was the beginning of their fame.
Highly Suspect fourth and newest album 'The Midnight Demon Club' was released in 2022 and has done exceptionally well. As a fan myself, this has been my favorite album of theirs so far. It is highly diverse and has plenty of catchy songs. After 'Dead Poet Society' played an excellent opening set, the crowd of all ages was electric. I love to see seniors down to little kids anxiously awaiting the show! The crowd filled with cheers as the lights dimmed and lead singer Johnny Stevens walked onto the stage. They opened their set with 'Bath Salts', a song from their first album. Every fan sang along knowing they were about to experience an awesome show. The largest crowd pleasers were 'Ice Cold' and 'My Name Is Human'.
Plenty of crowd surfers came along at this point and the pit was moshing. After these performances, the energy was through the roof and continued for the entire set. This concert was the perfect mix of tracks with deep cuts slowing it down and pure rock bringing it back up with strength and passion. They also had a few solos that impressed the crowd and I. Matt Kofos showed his skills during his guitar solo, along with the synthesizer. Johnny Stevens had a breathtaking guitar solo of his own. Bassist, Rich Meyer had a chance to show off as well. All of the band members breaking down their talent truly showed their chemistry and how intricate their sound is, especially in the live setting.
As the night began to come to a close, the energy was not going anywhere and the venue was filled with applause. The audience wasn't ready for this show to be over. The band took the stage again with an exhilarating encore of their song 'Pink Lullabye'. Setlist and guitar pics were thrown as the currents came forward. The crowd was ushered out from this raw and unforgettable show with a smile on every face. The band's infectious passion and unique sound made for an incredible night at The Pageant.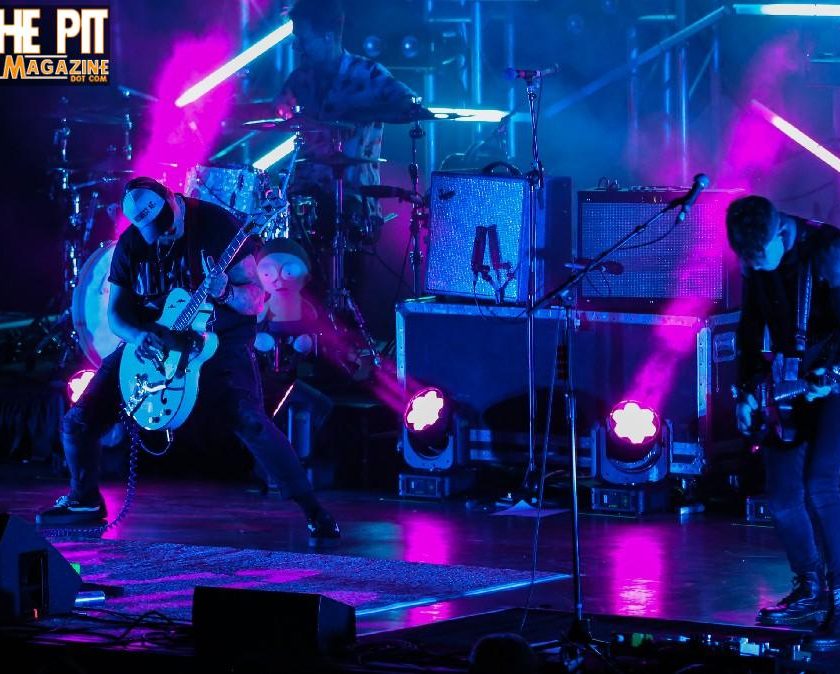 Photos by The Pit Magazine photographer Sevauna Photography in St. Louis, MO. ©2023.
Follow The Pit Magazine on Facebook, Twitter, Instagram and Spotify!
Subscribe to The Pit Newsletter today!
Support this and other fine local & touring artists, dig and buy their music, and get some merch!