Corey Feldman at Buffalo Iron Works in Buffalo, New York on December 1st, 2022.
Photos and Review by The Pit Magazine Contributor David Desin Photography
We know him as an 80's movie star. Corey Feldman has played in hit movies such as The Goonies, Stand By Me, The Lost Boys, Dream A Little Dream and the Tv show The Bad News Bears.
Corey and his band " Corey and The Angels " are out on tour for his newest album titled Angelic 2 The Core. FTMP Events brought Corey and his band to Buffalo Iron Works in Buffalo NY for one of the stops on his tour. There was a great crowd for the show.
I was not sure what to expect at this concert seeing I know Corey more as an actor and not as much as a musician. It turned out to be a better than expected concert. Corey entertained the crowd with his dance moves and his many outfit changes. The females were all going crazy over him. At one point I couldn't even hear the music. All I could hear is all of the ladies yelling I Love You Corey.
I did enjoy this concert, and the one thing I did get from this was that Corey and his wife Courtney  love to perform and entertain people. You can tell they enjoy and love what they are doing.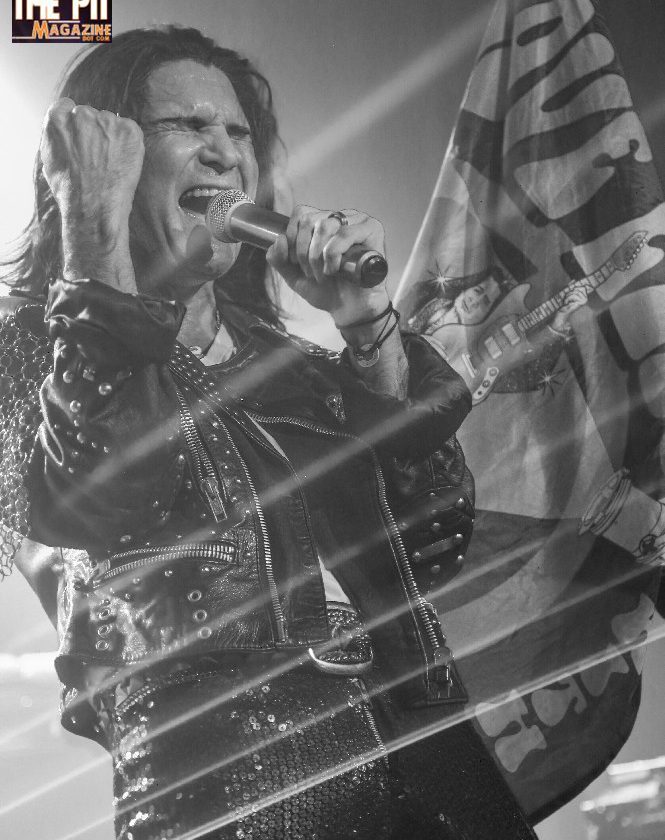 Photos by The Pit Magazine photographer David Desin Photography, in Eerie, Pennsylvania. ©2022.
Follow The Pit Magazine on Facebook, Twitter, Instagram and Spotify!
Subscribe to The Pit Newsletter today!
Support this and other fine local & touring artists, dig and buy their music, and get some merch!