Black Label Society at Stage AE in Pittsburgh PA on August 22,2022.
Photos and Review by The Pit Magazine Contributor David Desin Photography.
The Black Label Society banner falls from in front of the stage and appears this 6'2" intimidating, burly looking guy with his signature "bullseye" Les Paul guitar and starts out playing some riffs. Zakk Wylde then gets up on his throne and starts hair flipping and wailing on his guitar. He then starts singing and has this really cool voice that can grab your attention and pulls you in to the story in the song. This was one cool concert and Zakk definitely puts on a great show.
Zakk Wylde was one of Ozzy Osbourne's top guitarists, then going solo to forming the band Black Label Society and then in 2023 joining the Pantera reunion. Zakk is filling in for his long time friend and an awesome guitar player, the late Dimebag Darrell (RIP). I am definitely looking forward to this tour.
Photos by The Pit Magazine photographer David Desin Photography, in Eerie, Pennsylvania. ©2022.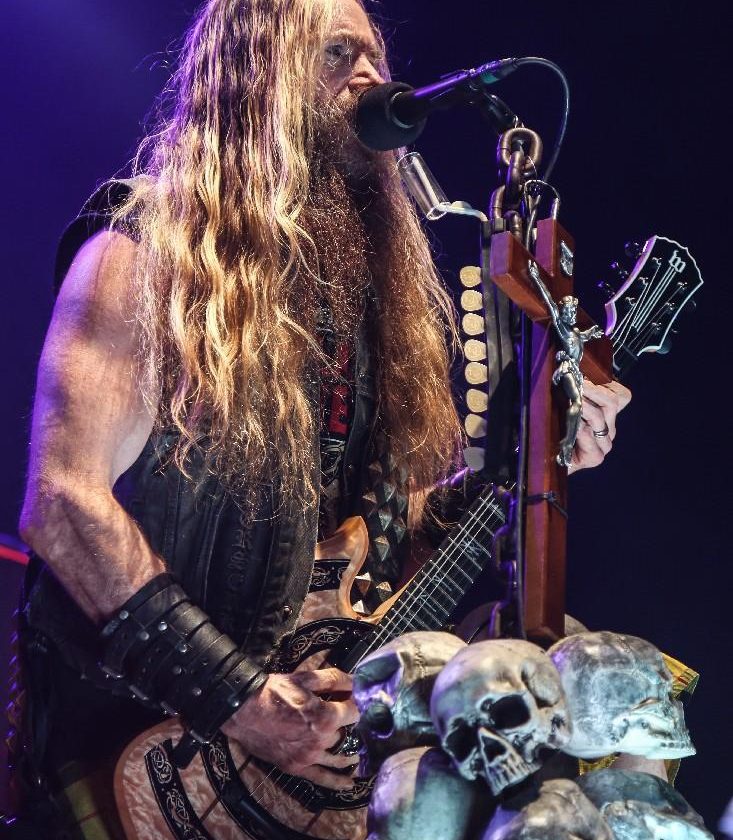 Follow The Pit Magazine on Facebook, Twitter, Instagram and Spotify!
Subscribe to The Pit Newsletter today!
Support this and other fine local & touring artists, dig and buy their music, and get some merch!