Stitched Up Heart at The Bourbon Theatre in Lincoln, Nebraska on September 2nd, 2023.
Photos and Review by The Pit Magazine Contributor, Peter Amisano Photography
On Saturday, September 2nd the Bourbon Theatre hosted Stitched Up Heart. The stop was part of Escape The Fate's Out of the Shadow's tour. There were 5 bands supporting the tour, all fantastic performances and incredible music. Stitched Up Heart held their own amongst an incredible lineup!
Their set started with the lights down, an empty stage and the "To The Wolves" intro filling the darkness. Stitched Up Heart took the stage, and the theatre came to life. Mixi, now with flowing black locks, captivated the audience with the first verse's entrancing vocals. Randy and Merrit kept the crowd enthralled moving back and forth across the stage making for a high energy show.
The show was an impressive display backlit, setting a gothic mood. The band was tight and the performance amazing. Mixi's vocals range from beautiful melodies to metal growls, and she knows how to keep the crowd engaged. The rhythm section, consisting of Randy Mathias on Bass, Merrit Goodwin on Guitar, and Joey Castro on drums, were tight and articulate, giving a flawless performance.
The band's six-song set next featured "Lost" off the Darkness album followed by "Possess Me" off the To The Wolves album, "My Demon," Darkness album, "Finally Free," Never Alone album and closing the evening with "Immortal," off the To The Wolves album. The set was a driving, energetic and impressive performance!
Stitched Up Heart is currently touring with Escape The Fate and I highly recommend seeing them live. Their latest album, To The Wolves has been getting great reviews and they are well deserved. Stitched Up Heart should be on everyone's list of shows to close out the summer.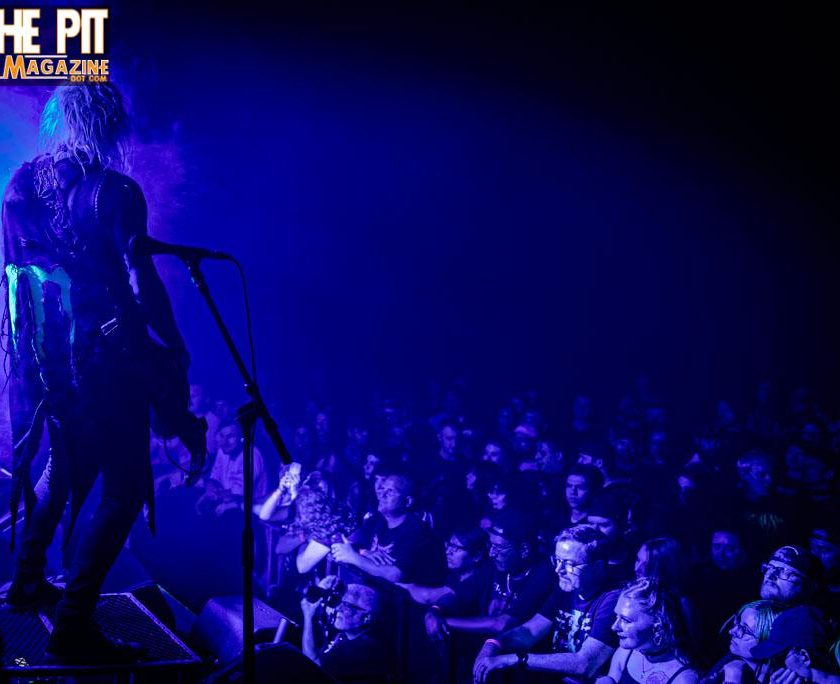 Photos by The Pit Magazine photographer, Peter Amisano Photography in Lincoln, Nebraska. ©2023.
Follow The Pit Magazine on Facebook, Twitter, Instagram, and Spotify!
Subscribe to The Pit Newsletter today!
Support this and other fine local & touring artists, dig and buy their music, and get some merch!