SMALL TOWN TITANS' Viral Bluesy, Hard Rock "You're a Mean One Mr. Grinch" Topping 2020 Christmas Playlists!
York, PA heavy rock band Small Town Titans' incredible rendition of the classic "You're a Mean One Mr. Grinch" is fast becoming a Christmas standard! Showcasing the trio's bluesy, heavy influence and front-man Phil Freeman's phenomenal range, "You're a Mean One, Mr. Grinch" went viral in a matter of days in November, 2018, leading to charting on various Billboard charts including Holiday Digital Song Sales, Rock Digital Song Sales, Emerging Artists, while reaching #5 on the Next Big Sound chart. The song also reached #2 on the iTunes Rock charts, only being surpassed by Queen's "Bohemian Rhapsody". So, if you're ready to throw off 2020 and get into the Christmas spirit, add this exceptional cover to your playlist!
"Our cover of this classic is a gift that keeps on giving for us and we're grateful for an era where songs are easily available to be covered. It's all thanks to Ben's (guitar player) insistence on making more content and our manager Shil's suggestion to do a version of a Christmas song. Every year we watch a spike happen in the number of people who discover who we are and what we do. We're just happy if a few people find out about us, but for whatever reason it's usually in the thousands, if not tens of thousands. It's something we may never get used to." – Phil Freeman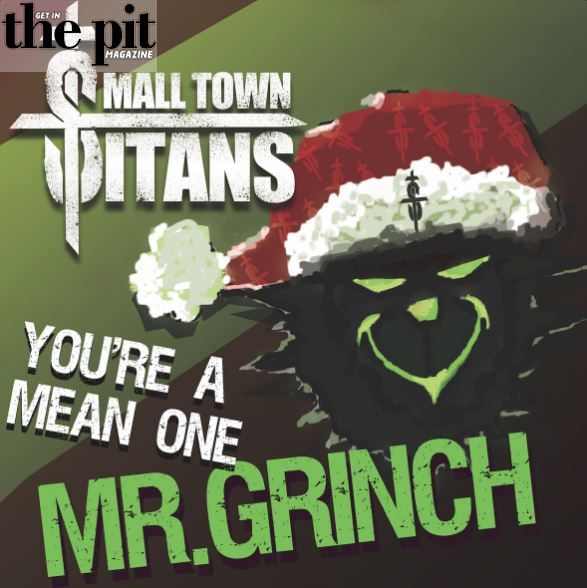 Follow The Pit on Facebook, Twitter & Instagram!
Subscribe to The Pit Newsletter today!
Support this and other fine local & touring artists, dig and buy their music, and get some merch!