PLUSH Released Their Self-Titled Debut Album October 29, 2021
Photos & Review by Winsel Photography
Sometimes three songs doesn't seem to be enough to express a band and their work as most of us show photographers know. Although it was on three songs worth of photos, I stayed for the entire set. Plush is a rock and roll band that kicked ass from start to finish and never seemed to tire. I appreciate when the new kids on the block and showing rock and roll chops that some old farts seem to be missing. This became apparent when they crushed a cover of Heart's "Barracuda". Holeee Shite!! Moriah Formica's voice feels like the new voice of old rock and roll. I have to say it, I hope they come back to my area again, because it will be worth the trip.
BUT WAIT!!!
What about the record?
Well, this record kills it. Out of the gate there was this nice little intro into the record but that all changes about 45 seconds in when the rhythm section kicks in with a low end that knocked me on my ass. Brook Colucci (Drums) and Ashely Suppa (Bass) kept the train on the track. Bella Perron at the lead guitar spot was just killer and Moriah Formica's voice is a force. This Plush record is 13 songs of blistering heat!
I am damn glad I saw them live and also to have the record on the shelf. Not mad at all!
One last thing…
Happy Belated Birthday Moriah!!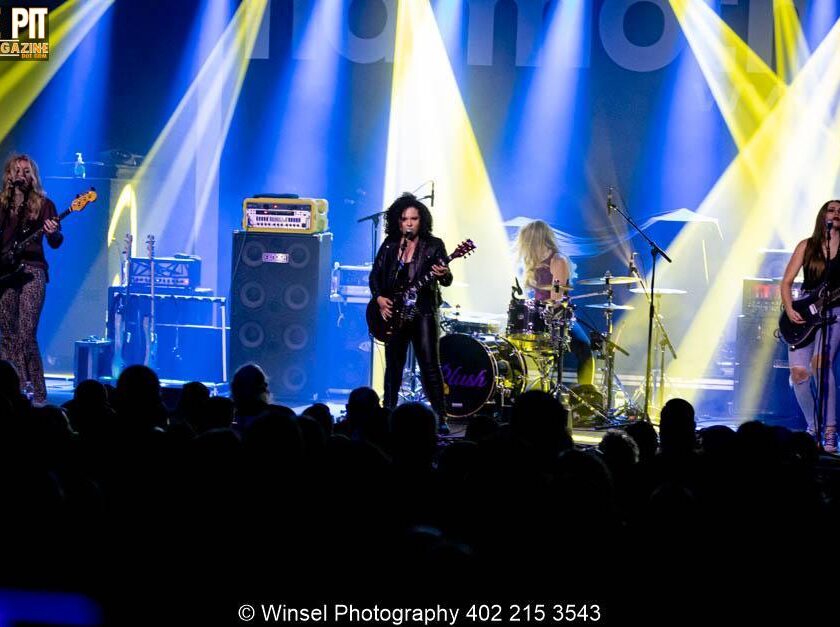 Photos by The Pit Magazine photographer, Winsel Photography in Omaha, Nebraska. ©2021.
Follow The Pit on Facebook, Twitter, Instagram and Spotify!
Subscribe to The Pit Newsletter today!
Support this and other fine local & touring artists, dig and buy their music, and get some merch!